Odell Beckham Jr. and the Giants had a dance-off on the field Monday night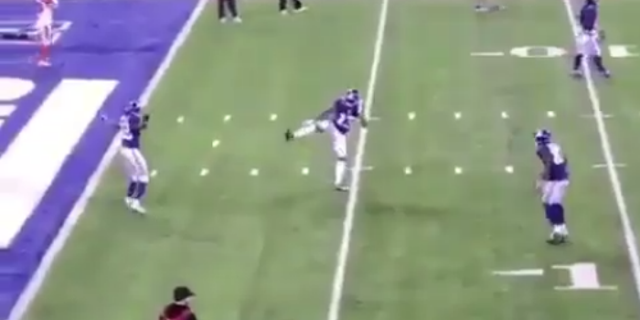 Why stretch during pregame warmups when you can dance battle with other members of your position group?
Before the Giants took on the Bengals on Monday night, frequent pregame dancing enthusiast Odell Beckham Jr. and rookie wideouts Sterling Shepard and Roger Lewis got loose with some moves while Migos' "Antidope" played at MetLife Stadium. Check out the footage captured by @babygirltaty:
It was that kind of night for Beckham Jr., as the dynamic receiver hauled in 10 catches for 97 yards and a touchdown, which he followed with a shoutout to Michael Jackson's "Thriller."