Odell Beckham better pick Eli Manning as his Pro Bowl QB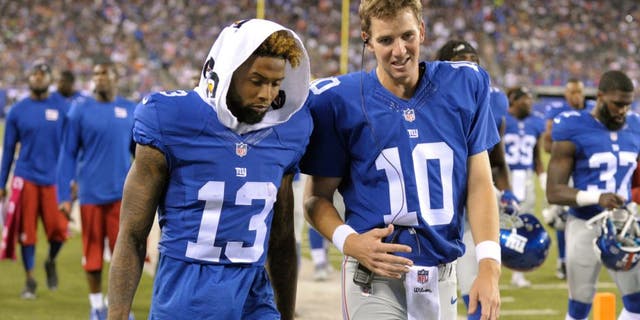 Odell Beckham Jr. has some power in this upcoming Pro Bowl.
Beckham was selected by Jerry Rice as his team's Pro Bowl captain. Beckham will help Rice and former Pro Bowl safety Eric Davis select their Pro Bowl team.
Who should be Beckham's first choice? Well, he'd be wise to pick his quarterback.
When Eli Manning, who will be making his fourth Pro Bowl appearance, was asked about the importance of getting picked by Beckham, he made it very clear just how important Beckham's decision will be.
Yikes. You better select him, Beckham.
Tommy Chalk writes about the NFL and NHL for FOX Sports. You can follow him on Twitter @Tommy_Chalk