O'Brien 'not ready' to make decision at quarterback for Texans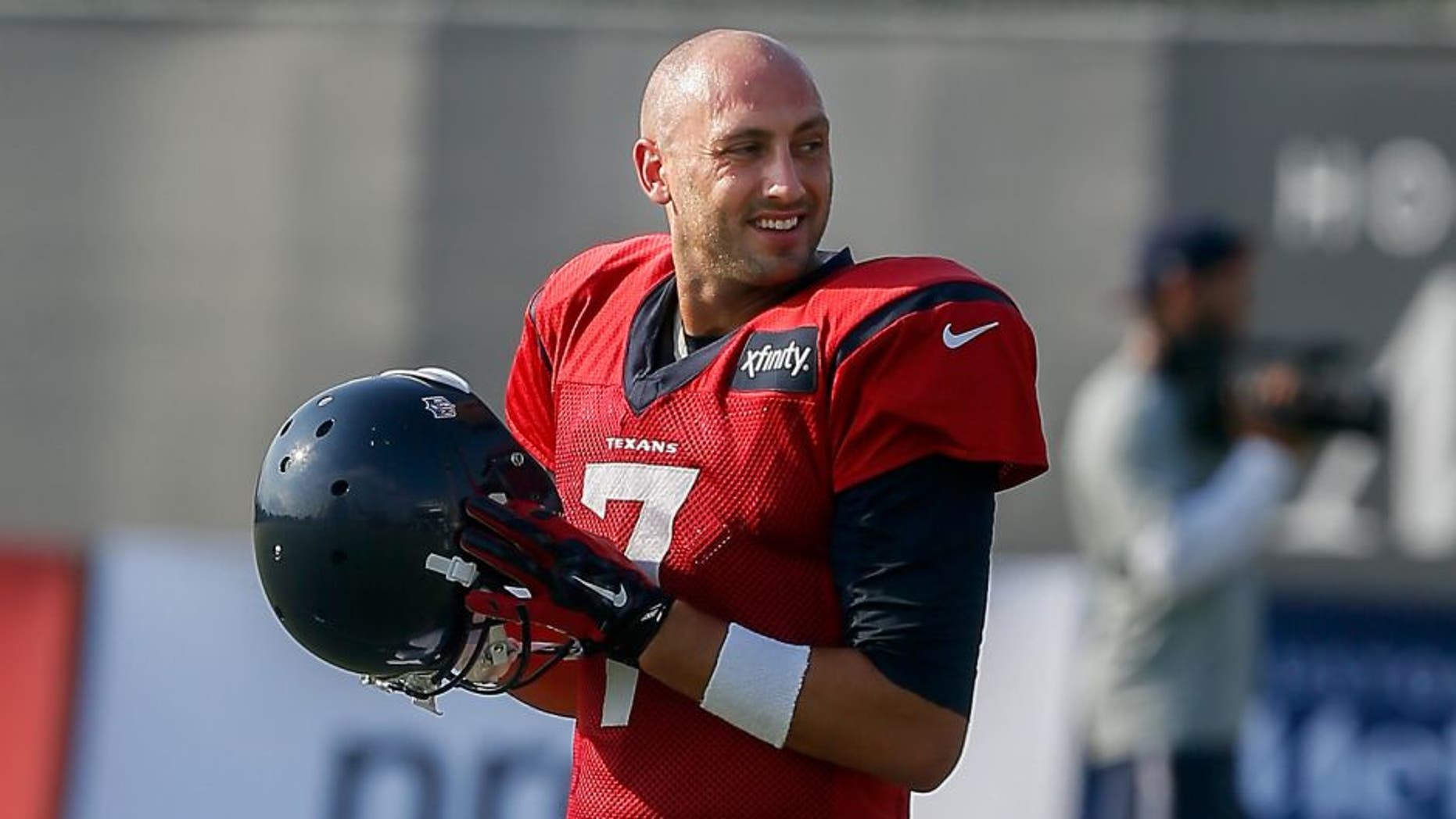 Houston Texans head coach Bill O'Brien said he isn't in any hurry to make a decision who will be the starting quarterback for the team in the 2015 season.
If you thought the first depth chart for the Texans released this week for Houston's first preseason game against the San Francisco 49ers would have some answers... you were mistaken.
As eyes flew down the page to find the "QB" position on the unofficial depth chart, they were greeted with an all-caps "OR" in between the names Brian Hoyer and Ryan Mallett. O'Brien is sticking to his word and isn't revealing anything about who will be under center until he is completely ready to dish out the job.
"I don't know if I'll get into that," O'Brien told the media Wednesday morning. "Again, it's a preseason game. They matter, it's important. Anytime you go out there and play a game it's important, but again I would just tell you that I wouldn't get too into the order of how we play anybody in this game."
From the outside looking in, both quarterbacks have made their cases to be the starter in a tightly contested battle, but O'Brien is wanting to see more before he is ready to make the choice.
"I'm just not ready to make that decision yet," O'Brien said. "I want to see these guys play a little bit against an opponent and see how that goes, and just you know, make sure we're giving them, whoever the starter is, plenty of time to work with the ones and get ready for the first game, but we're a ways away from that."
Follow Shawn Ramsey on Twitter: @ShawnPRamsey
MORE FROM FOX SPORTS SOUTHWEST:
- PHOTOS: Cowboys Cheerleaders Auditions
- Preseason predictions for 2015 MLB season
- Ranking NFL quarterback salaries
- Oldest player on every NBA team
- College football's highest paid coaches in 2014