O.J. Simpsons parole hearing date set in Nevada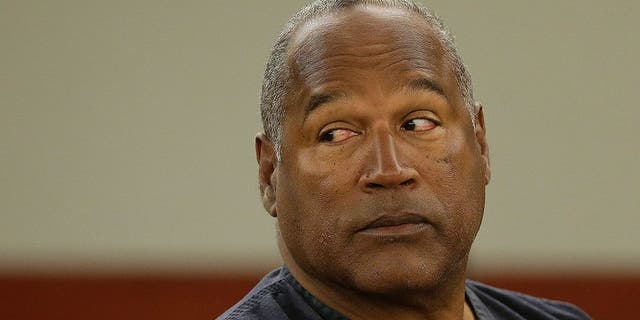 NEWYou can now listen to Fox News articles!
O.J. Simpson is scheduled to have a parole hearing July 20, when he might learn whetherhe will be released from a Nevada prison Oct. 1, a parole official said.
The Pro Football Hall of Famer has served more than eight years after being sentenced to as many as 33 years for his involvement in a confrontation with two sports memorabilia dealers in September 2007. Simpson, who was found guilty of armed robbery, kidnapping and other charges, said he was trying to obtain stolen personal mementoes during the incident at a Las Vegas casino hotel.
Simpson, 69, was found not guilty in the murder of his ex-wife, Nicole Brown Simpson, and her friend, Ronald Goldman, in 1995. He was ordered to pay $33.5 million to their estates after a judge found him liable for their deaths in 1997.
Ten years after that ruling, Simpson and five others were arrested after they tried to retrieve memorabilia from the dealers that Simpson said was stolen. Simpson said he never knew anyone in his group was armed, but two of the men told jurors that they brought and displayed guns during the confrontation.