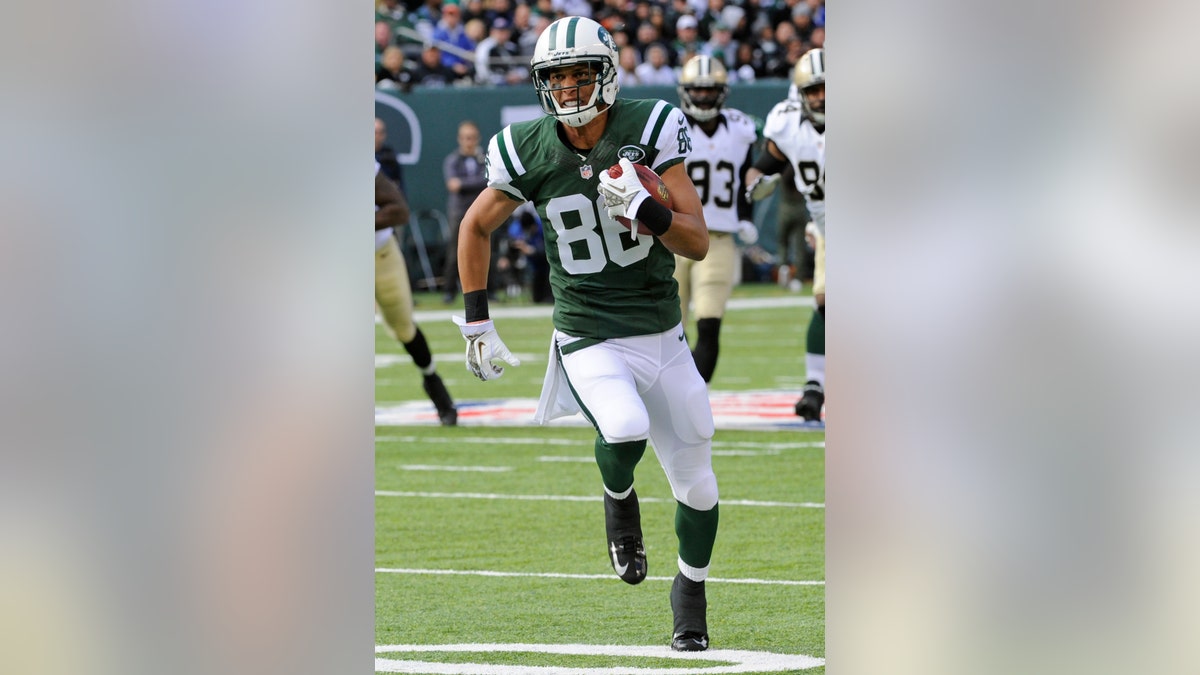 FLORHAM PARK, N.J. – David Nelson says he found out through Twitter in February that the Buffalo Bills planned to not re-sign him.
The wide receiver was a restricted free agent, and his three-year career with Buffalo was over. Nelson says the way he first heard the news still riles him up. Now with the New York Jets, he'll get a chance to get back at the Bills when he plays against them for the first time Sunday at Buffalo.
The injury-plagued Jets signed Nelson on Oct. 2, and he has quickly become a key target for rookie Geno Smith. He has 16 catches for 199 yards in his five games with the Jets.
Nelson insists he's not bitter but is hoping to prove to the Bills "that they made a mistake."
___
AP NFL website: www.pro32.ap.org