Notre Dame's Kelly suspends 2014 No. 2 rusher for all of 2015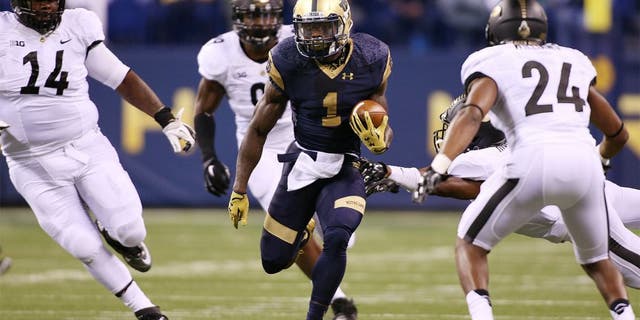 Notre Dame will be without Greg Bryant, its second-leading rusher in 2014, for the upcoming season because of disciplinary reasons, coach Brian Kelly announced Tuesday.
"There are certain expectations within our program that must be met on a daily basis," Kelly said in a statement released by the university. "Quite simply, Greg did not meet those expectations."
Kelly previously had suspended Bryant for the first four games of this season for violating team rules. Kelly said Bryant will be allowed to practice with the team and remains on scholarship. Bryant, a five-star recruit from Delray Beach, Florida, hasn't lived up to expectations. He appeared in three games as a freshman, carrying the ball three times for 14 yards. He rushed for 289 yards on 54 carries last season, a 5.4 yards per carry average that led Irish running backs.
Tarean Folston led the team with 889 yards rushing on 175 carries and returns for his junior season. .CJ. Prosise, a safety as a freshman and a wide receiver the past two seasons, worked as a running back in the spring. The Irish also add a freshman running backs Josh Adams and Dexter Williams.
Kelly announced junior linebacker Michael Deeb and junior tight end Mike Heuerman have been medically disqualified to play this season but remain on scholarship. Deeb played in two games last season but didn't make any tackles. Heuerman underwent hernia surgery before the start of last season and has yet to play in a game.
The Irish begin practice on Friday in Culver, about 40 miles south of campus. Kelly is scheduled to talk to the media Thursday.