Notre Dame star Jaylon Smith named Butkus Award winner as top LB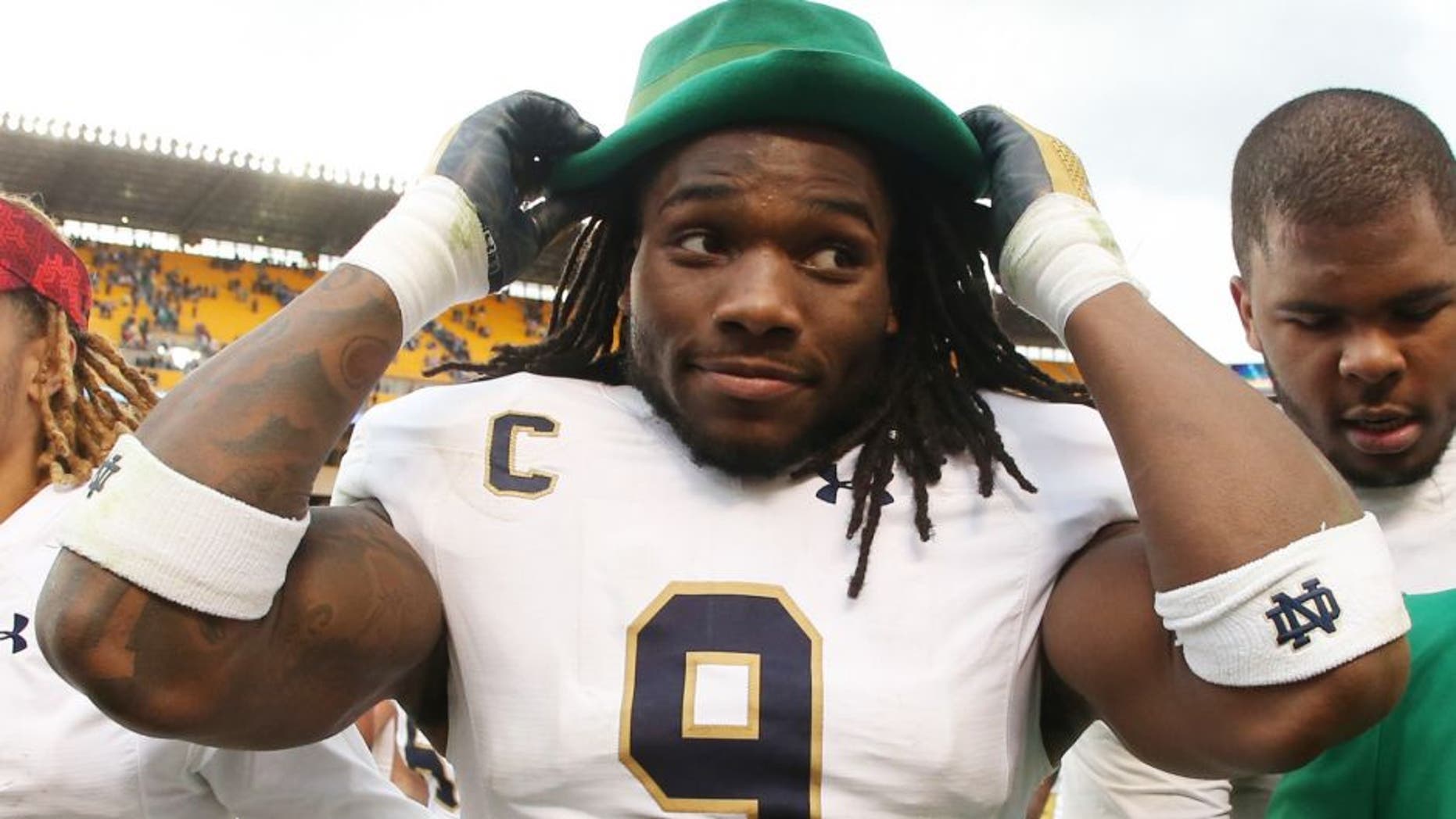 Jaylon Smith pulled off a rare double Tuesday when he was presented with the Butkus Award as the best linebacker in college football.
Smith previously won the high school version of the award, joining another Notre Dame linebacker -- Manti Te'o -- as the second person to win both.
Smith led Notre Dame with 113 tackles, including nine for loss, and broke up five passes.
The other finalists for the award were Reggie Ragland of Alabama and Raekwon McMillan of Ohio State.