Notre Dame secondary coming into focus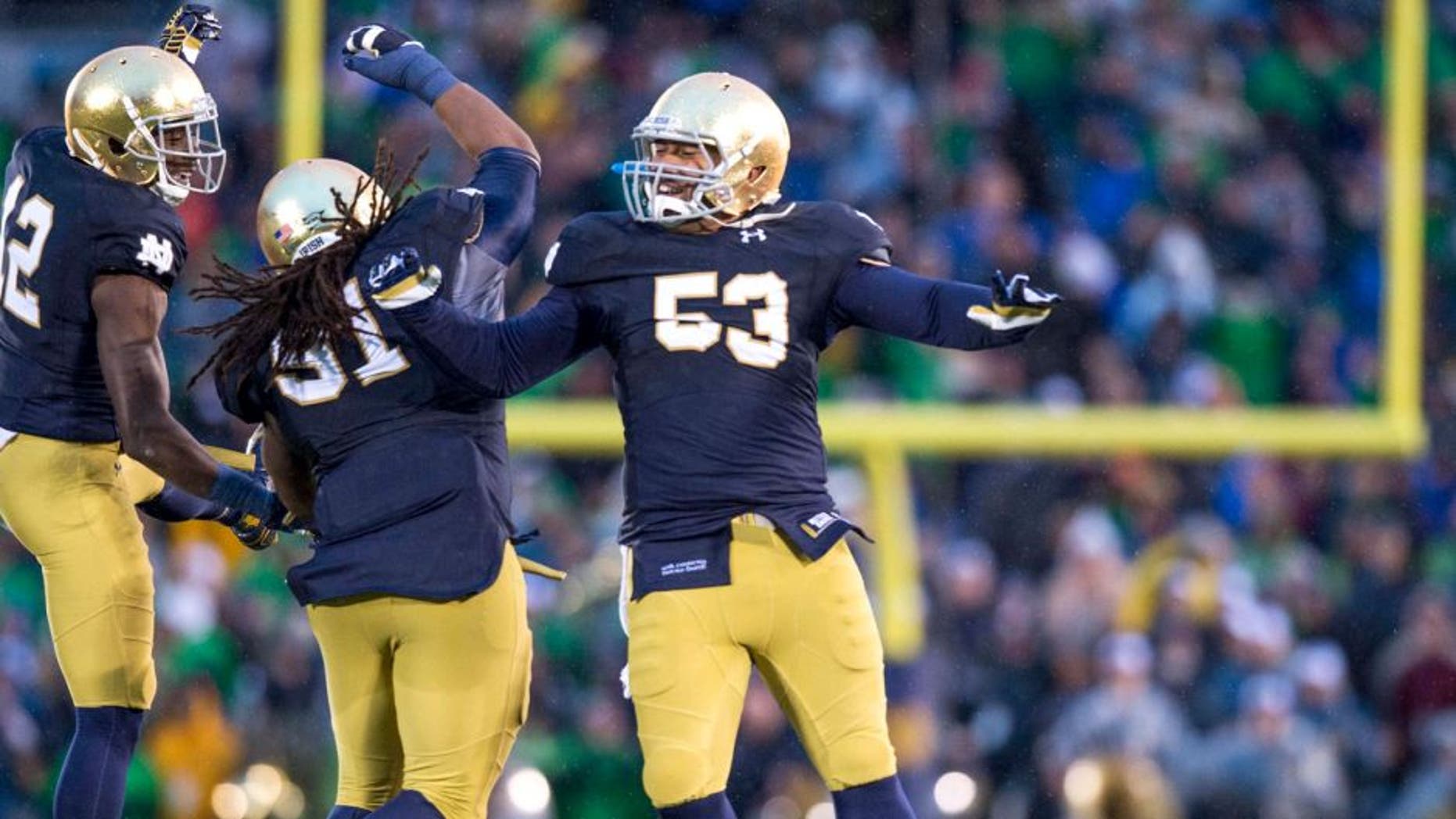 With preseason camp winding down, the picture of who will play in the secondary at Notre Dame is becoming clearer.
Fighting Irish coach Brian Kelly told reporters Friday via Irish Illustrated the third cornerback will be Devin Butler, a junior from Washington, D.C.
That means in the nickel package he will join starters KeiVarae Russell and Cole Luke with Russell moving to the inside while Butler joins Luke on the perimeter.
"KeiVarae gives us the ability to play man coverage (as the nickel defender)," Kelly said. "We can blitz him and do a lot more with him and we still feel like we're solid at corner with the kind of camp Devin has had."
Butler's emergence has been a pleasant surprise to the coaching staff.
"If we were handicapping our corners (before the start of practice), we would not have thought that he'd be our third corner," Kelly said. "He's had a really, really good camp. Plays with so much more confidence, speed. He's a different player than we saw last year."