Notre Dame looking to end trend of big losses _ really big losses _ against top 5 opponents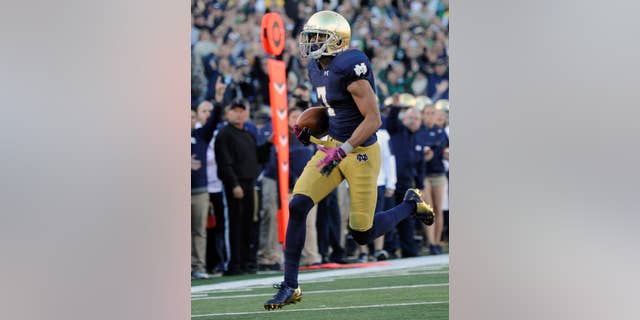 SOUTH BEND, Ind. – Fifth-ranked Notre Dame will be looking for only its second victory against top five teams since 1998 when it faces second-ranked Florida State on Saturday.
The Irish have a record of 1-16 against top five teams since then, losing by an average of nearly 23 points.
Coach Brian Kelly said Tuesday that teams are measured by how they do against the best.
Kelly says he believes Notre Dame (6-0) is getting to the point where it can beat a top five opponent, saying the Irish expect to win at Florida State (6-0).
Kelly says there is no secret to beating top teams, but that it is a process and a journey Notre Dame currently is on.