Notre Dame looking to beat Southern California in consecutive seasons for 1st time since 2001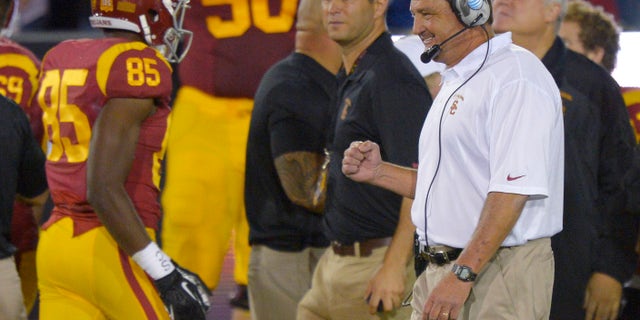 SOUTH BEND, Ind. – Notre Dame is looking to beat Southern California in back-to-back seasons for the first time since 2001.
That's also the last time the Irish (4-2) beat the Trojans (4-2) at Notre Dame Stadium.
Notre Dame coach Brian Kelly said Tuesday he didn't know it had been that long since the Irish had won at home in the rivalry, saying the team is focused on this year's goals.
The Irish have won two of the last three against the Trojans, including last year's 22-13 victory at the Coliseum that clinched a spot in the BCS championship game. But Notre Dame lost a record eight straight to the Trojans before that.