Notre Dame coach Brian Kelly responds to being listed as USC candidate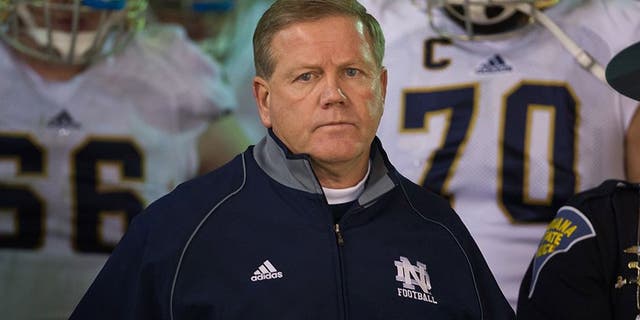 NEWYou can now listen to Fox News articles!
Any time a college football job opens up, lists of potential candidates for that job inevitably pop up.
Brian Kelly's name has been connected to the opening at USC following Steve Sarkisian's firing this week, but the current head coach at Notre Dame was not interested in discussing that Tuesday when asked during his weekly press conference.
"Yeah how about what we do here is we avoid the noise," Kelly said. "And that would be considered a lot of noise."
Kelly is in his sixth season at Notre Dame, which coincidentally is set to play host to the Trojans on Saturday night.