Nothing will get you hyped for college football quite like this UNLV weight room video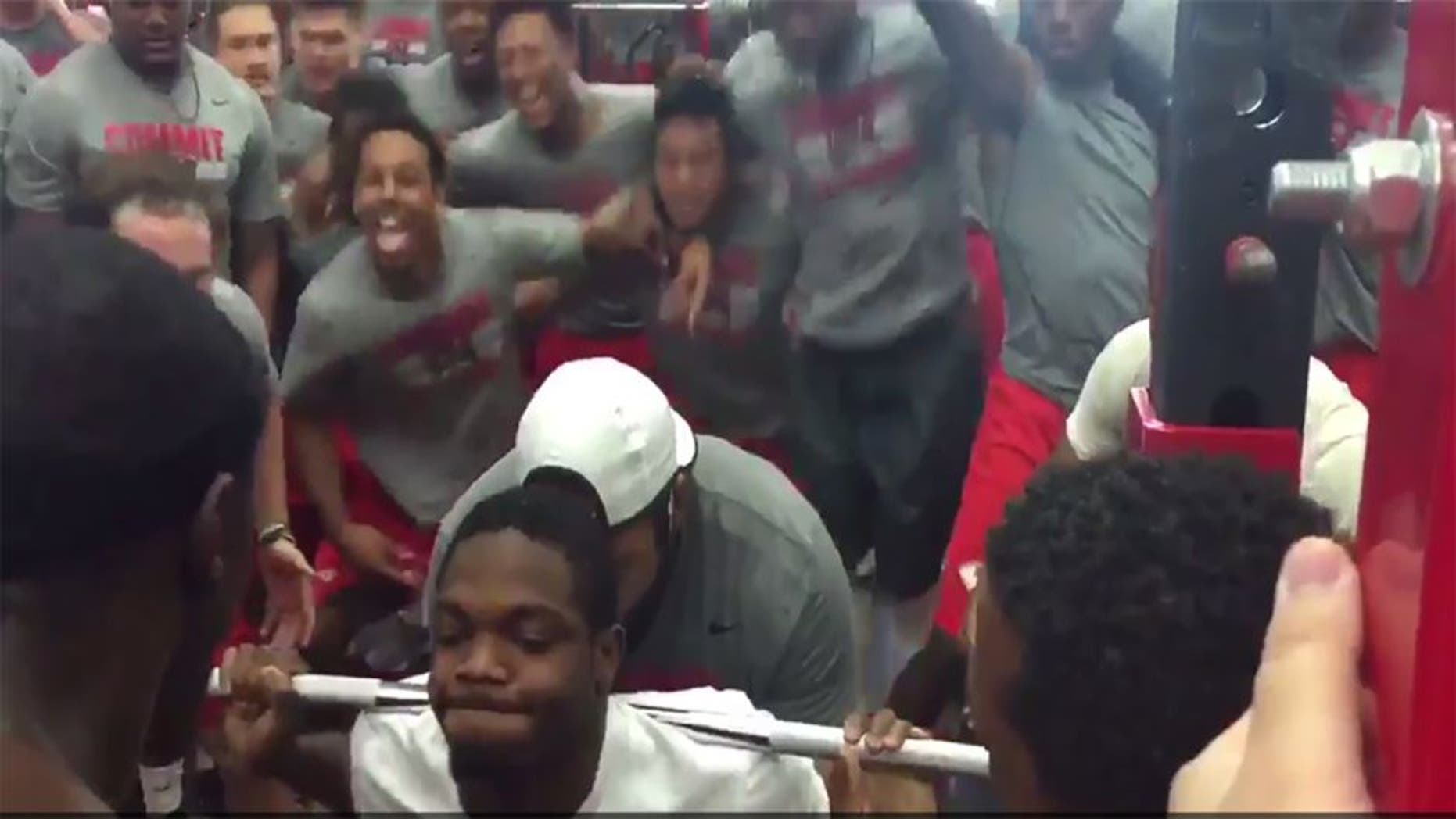 Today is July 26th, which means the 2016-17 college football season is exactly one month away from commencing when the California Golden Bears will face the Hawaii Rainbow Warriors at ANZ Stadium in Sydney, Australia.
As opening weekend approaches, practices will intensify, tough decisions will be made, and hype will continue to escalate.
Speaking of hype: No video on the internet today will get you jacked up for football more than the one from UNLV's weight room on Tuesday -- featuring an awesome moment that may single-handedly re-define the term 'teamwork.'
I don't know about you, but, I'm ready to run through a wall after watching that.
30 days and counting ...