Nothing stopping doctor from auditioning for Cowboys Cheerleaders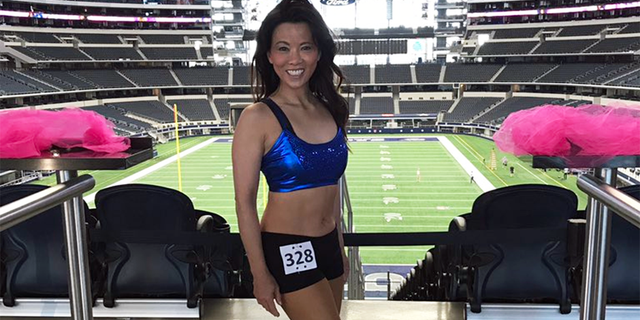 You've likely heard her story before.
A doctor continues to try out for the Dallas Cowboys Cheerleaders.
Now 51 years old, Chiufang Hwang, M.D. was there again last week on the audition floor at AT&T Stadium among the hundreds of others hoping be become a part of the world-famous cheerleading team.
Since her first time in 1999, she has auditioned more than a dozen times, but has never made it past the first round.
"Ive lost count how many times Ive auditioned," Hwang told FOX Sports Southwest. "I dont have a chance to ever make it to finals. I know what Im up against."
If she continues to fail to advance, what keeps her coming back?
"I want to be an icon and a role model," she said. "Its a lot of time, commitment, and willpower just to be on stage for two minutes."
For those brief two minutes, Hwang puts herself through more than half a year of challenges.
"From September all the way through May I diet, I get up to 1,200 calories a day," she said. "I get a choreographer, I memorize a routine, Im stretching. Its precise schedule and precise eating."
Many wouldn't put in that amount of work while knowing there's little to no chance of success.
Hwang has heard all the negativity and criticism over the years from her family, people in public, and reaction on social media auditioning.
"My parent are very against it," she said. "People will say to me 'Its not going to get you anywhere in life' and think 'whats the point?'"
Although Hwang knows she won't become a Dallas Cowboys Cheerleader, she's still disappointed after getting cut in the preliminary round annually.
"Im let down every time I walk out of there," she said. "The first time in 1999, it was very crushing. These last few years, Ive been disappointed because Ive built up for nine months prior to that."
But nothing will stop her from coming back every year.
"As long as nobody questions my age or ability, I will continue to audition."