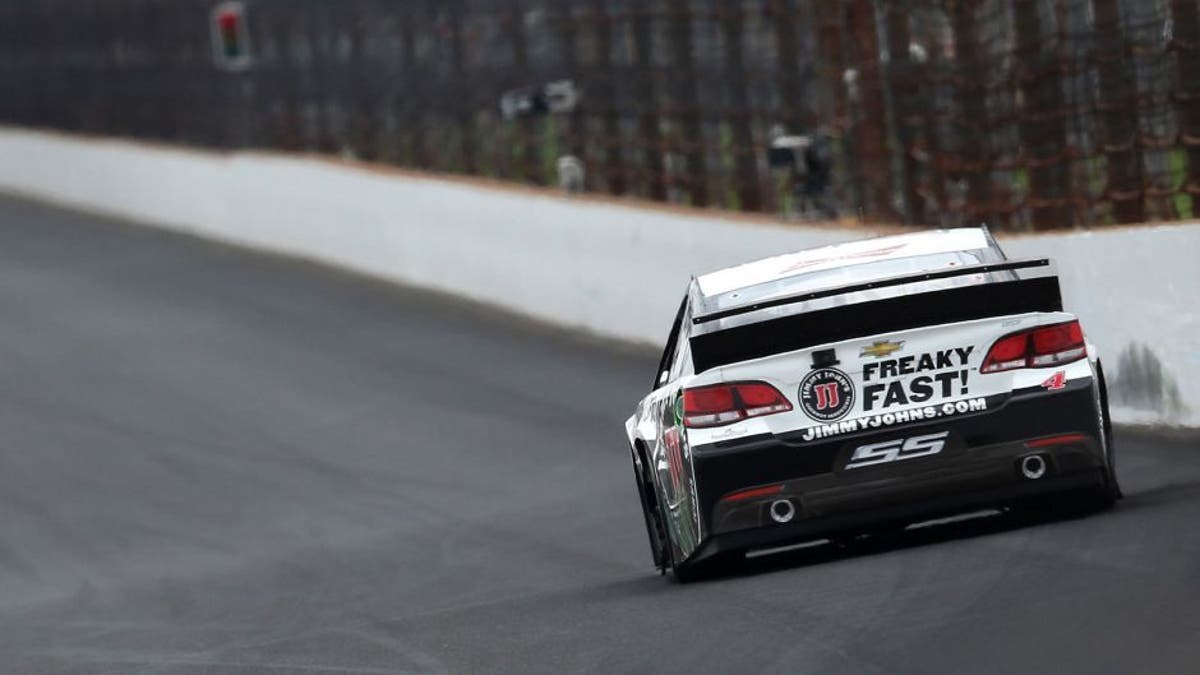 For much of Sunday's NASCAR Sprint Cup Series race at Indianapolis Motor Speedway, it appeared Kevin Harvick was on his way to his second Brickyard 400 victory.
Alas, it was not meant to be, as Harvick lost the lead lead and ended up finishing third behind race winner Kyle Busch and second-place finisher Joey Logano.
Starting from the sixth spot, Harvick made his way to the lead for the first time on Lap 32. He would go on to lead a race-high 75 of the 164 laps.
However, when the race restarted with just eight laps to go, Kyle Busch and Logano were able to power past Harvick on the high side going into Turn 1. Despite two more attempts at a restart, Harvick was unable to get back to the lead as Busch earned his fourth win in five races.
Harvick ended up crossing the line third to score his 14th top-five finish of the 2015 season.
"Yeah, we lost the lead there. The No. 18 (Kyle Busch) and No. 22 (Joey Logano) got hooked up on the restart there and got by us in Turn 1," Harvick said on pit road after the race.
"The No. 78 (Martin Truex, Jr.) and I didn't really get together and weren't able to keep the lead," he said. "Then I lost the lead and Kyle had a faster pace than I wanted to go and spun the tires and then he was able to keep the lead. We lost a couple more spots because we got all jacked up once we started spinning the tires."
Still, Harvick felt the team had a "great day" with its third-place finish, pacing the field four times, more than any other driver.
After the race, crew chief Rodney Childers took to Twitter to sum up the frustration of missing out on the victory by saying he was at a loss for words, but still happy with the team's overall performance this season.