Not Kemba: UConn's Shabazz Napier carving his own path out of Walker's footsteps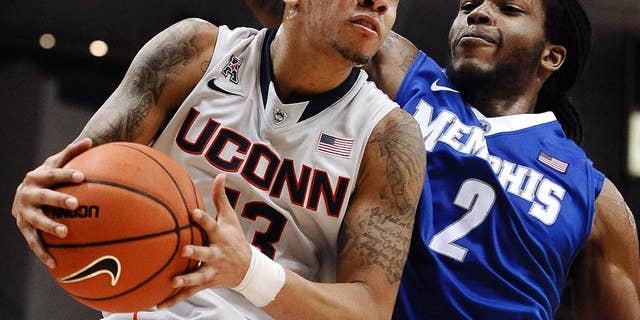 ARLINGTON, Texas – Shabazz Napier has a chance to escape Kemba Walker's shadow.
Connecticut's do-everything guard won a national championship as a freshman playing under the tutelage of Walker.
Three years later, Napier has the Huskies two wins away from another championship after leading them in scoring, rebounds, assists, steals and big shots.
UConn faces Florida, the NCAA tournament's top overall seed in the national semifinals Saturday night.
Get past the Gators, the Huskies will face Kentucky or Wisconsin for a chance at the program's fourth national title — one Walker says will surpass the one he led the Huskies to in 2011.