Norwegian soccer player sent off for scuffle with his own goalie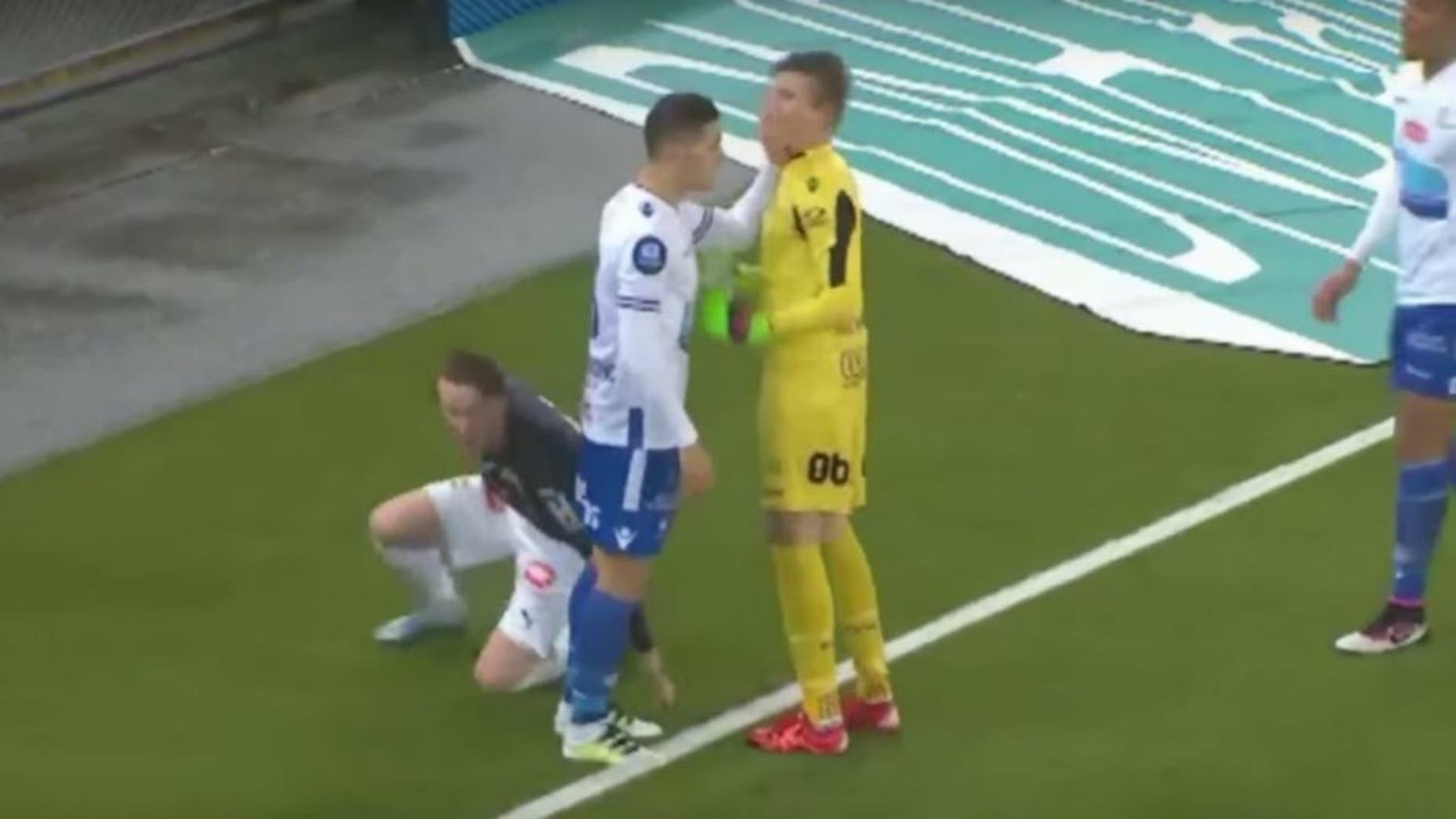 On Sunday, midfielder Haris Hajradinovic of Norwegian side Haugesund conceded a penalty after an absent-minded challenge in the box during a game against Stromsgodset. Keepers bark at their defenders any time they have to even come off of their line, so it follows that Haugesund keeper Per Kristian Bratveit gave Hajradinovic an earful.
Only Harjradinovic is a grown man and wasn't going to let Bratveit just talk to him any kind of way:
So Harjradinovic was sent off for mushing his own teammate. And to heap insult on top of injury, Bratveit actually saved the ensuing penalty. Haugesund still fell 2-0 in the end. Watch the full clip below.
(Thanks to The Guardian for sharing.)