Norwegian government rejects backing for Oslo 2022 Winter Olympic bid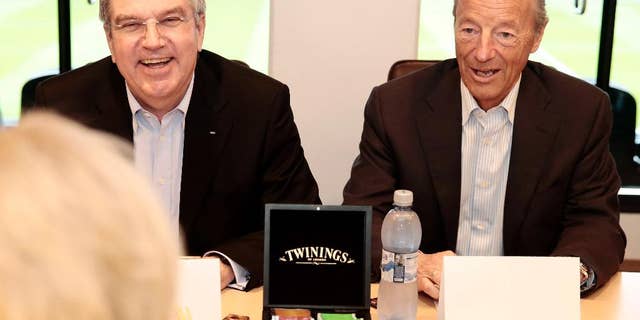 NEWYou can now listen to Fox News articles!
OSLO, Norway – Oslo said it has dropped its bid for the 2022 Winter Olympics after the Norwegian government declined Wednesday to provide financial backing, a move which leaves just two cities in a race that has been decimated by withdrawals.
Members of the ruling Conservative party members voted against giving financial guarantees to the bid amid concerns the games would be too costly. The junior partner in the minority coalition voted against the bid four months ago, and polls have shown more than 50 percent of the public were opposed to the bid.
The city of Oslo said it withdrew its application for government financial backing because it likely would not be approved by Parliament.
"I had hoped for a different result tonight," Oslo Mayor Stian Berger Roesland said.
Prime Minister Erna Solberg said there was not enough support to spend 35 billion kroner ($5.4 billion) on the Olympics and that the government would not proceed with the bid.
"It's important to get broad support for such an expensive project and there is not enough to carry through such an expensive project," she told Norwegian NRK television. "Without enthusiasm, it's not natural to carry this through."
Stockholm; Krakow, Poland; and Lviv, Ukraine, had pulled out earlier from the 2022 race.
Before that, potential bids from Switzerland and Germany were abandoned when voters said no in referendums.
Many cities in Western Europe have been scared off by the $51 billion price tag associated with the 2014 Winter Games in Sochi, Russia. While most of that money went to long-term regeneration projects, not the cost of running the games, cities remain wary of the expense.
The IOC will select the 2022 host city on July 31, 2015, in Kuala Lumpur, Malaysia.