Norv Turner on Vikings O-line: 'We have a lot of work to do'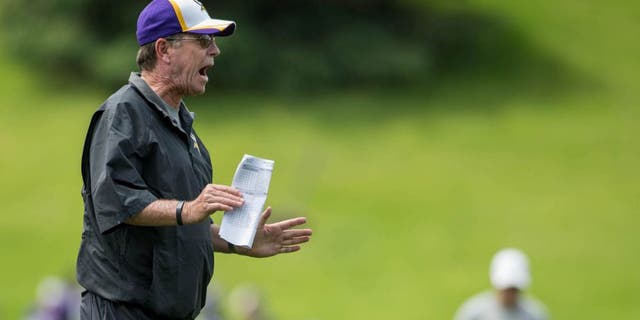 NEWYou can now listen to Fox News articles!
There is cause for concern in Minnesota when it comes to the Vikings' offensive line situation. Offensive coordinator Norv Turner recognizes the problem and realizes that time is running out to do something about it.
"We have a lot of work to do in the offensive line and we don't have a whole lot of time to get it done before the opener," Turner said, per Kent Youngblood of the Star-Tribune.
Minnesota's offensive line is currently anchor-less, as veteran center John Sullivan has been sidelined by back spasms for the past two weeks. On top of that, starting right tackle Phil Loadholt has been lost for the season with a torn Achilles tendon.
During the regular season, opponents will surely test the Vikings' weak points along the O-line.
"People are looking at you and looking at the things they can do to beat you," Turner said, via the Star-Tribune. "There are challenges ahead for us."
While Brandon Fusco and Matt Kalil hold down the left side of the line, former reserve Mike Harris and fourth-round rookie T.J. Clemmings must step up and do the same on the right side. Another injury along the offensive line would be devastating for the Vikings.
(h/t Star-Tribune)