North Carolina-Notre Dame hoops showdown postponed by water crisis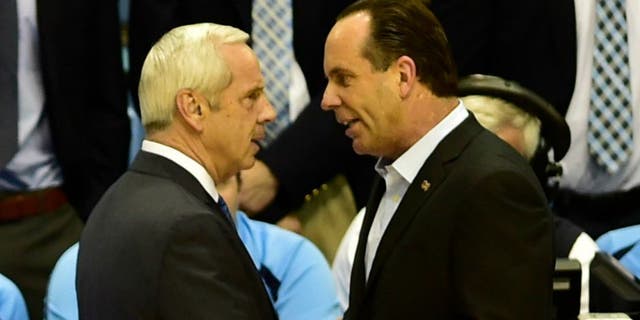 This weekend's highly anticipated ACC hoops matchup between North Carolina and Notre Dame has been moved from Saturday in Chapel Hill to Sunday in Greensboro because of the state of emergency that was declared in Chapel Hill on Friday.
A water main break and the shutdown of a water treatment plant resulted in the cancellation of classes Friday and the shutdown of the UNC campus.
The unusual situation will require both teams and their fans to travel a little farther to watch the matchup between the Top 20 teams. From North Carolina's press release:
"Tickets for Saturday's game will be honored on Sunday at the Greensboro Coliseum. Those holding lower level seats in the Smith Center will be given access to the lower bowl at the Greensboro Coliseum. Smith Center ticketholders in the upper level will have access to seats in the upper level at the Greensboro Coliseum. Student tickets will be honored at the game on Sunday."
No. 12 UNC is 20-4 this season and leads the ACC with an 8-2 conference record, while No. 20 Notre Dame is 17-6 overall and 6-4 in the ACC.