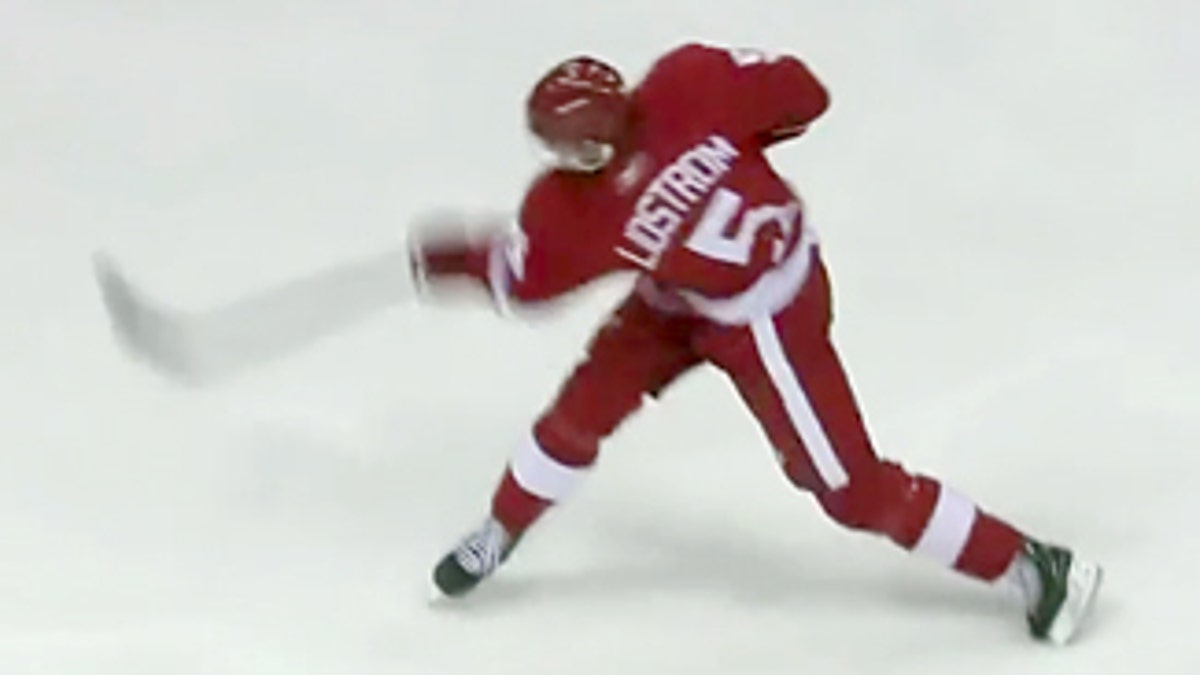 Hockey fans familiar with Charles Dickens' "A Christmas Carol" might be interested in penning a summer-time fable called "A Norris Carol" this June, as this year's nominees for the NHL's top defenseman could just as easily represent top blueliners past, present and future. The nominees for the 2011 Norris Trophy were announced Monday as Detroit's Nicklas Lidstrom, Boston's Zdeno Chara and Nashville's Shea Weber.
The three star d-men, all captains of their respective teams, uniquely seem to span multiple eras, as Lidstrom, a future Hall of Famer with six Norris Trophies on his resume, is in his 19th regular season, Chara, a one-time winner, is currently in his 12th full season and Weber, in his fifth full season, is receiving his first nomination.
Lidstrom's campaign was simply more of what has become expected of the legendary defenseman. In 82 games, the four-time Cup winner had the second-most points of all defensemen this season, tallying 16 goals and 46 assists, an impressive total for any defenseman let alone one who turns 41 this week. In addition to providing a boost on the offensive end, Lidstrom has continued to shut down the opposition's top lines while staying out of the penalty box to an impressive extent, serving just 20 minutes in the sin bin all season. As Detroit's captain, Lidstrom led the Red Wings to a 20th consecutive postseason berth and their 14th division title since he was drafted in 1989.
In Boston, Chara has continued to maintain a physical presence on the Bruins' top pair by masterfully using his massive 6-foot-9 frame stymie opposing offenses. His plus-33 rating was the best among defensemen in the NHL this season and Chara's blistering shot also found its way into the net 14 times while he dished 30 assists as Boston took the Northeast Division crown.
Weber is the newcomer to this list, but it would be little surprise if Nashville's captain is only getting his first of many nominations. Known for his powerful slap shot, Weber scored 16 goals this season -- six on the power play -- and finished his year with 48 points, the tenth-most among defensemen. In his first season as the Predators' captain, Weber has led the franchise to the second round for the first time in its history.
The winner of the Norris Trophy will be announced at the 2011 NHL Awards in Las Vegas on June 22.