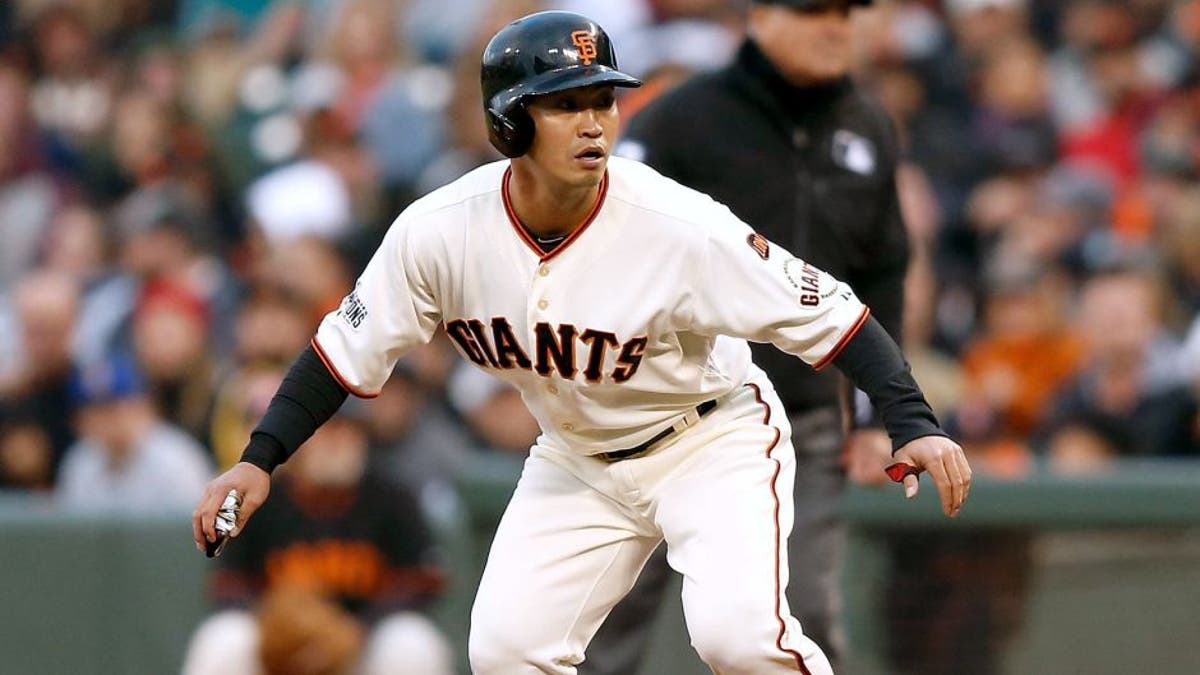 It may be a few days later than originally expected, but Nori Aoki is expected to return to the San Francisco Giants lineup again.
Aoki, who has been sidelined with a fractured fibula since June 20, is now expected to be activated by the Giants on Monday if he meets the approval of team doctors, manager Bruce Bochy told reporters on Sunday.
"We'll evaluate him when he gets here," Bochy said. "If all's well with him, then he'll be activated [Monday]."
Aoki was initially expected to return to the team on Friday, but the Giants' doctors determined that he needed more time in a rehab stint after examining him on Thursday.
The 33-year-old Japanese outfielder is hitting .317/.383/.385 with two home runs, 19 RBI, and 12 stolen bases in 67 games this season.
(h/t Sacramento Bee)