Noah Syndergaard is probably the only player packing a mjolnir for spring training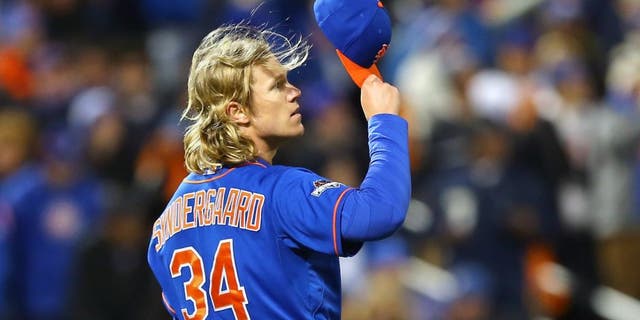 NEWYou can now listen to Fox News articles!
Pitchers and catchers will report to spring training camps in just a couple of weeks, meaning it's time for them to think about packing their bags.
New York Mets right-hander Noah Syndergaard -- known as Thor because of his long blonde locks -- is no different, except for what he plans to pack.
Good luck getting that battle hammer through airport security, Noah.