Noah on coming off the bench: 'It's definitely an adjustment'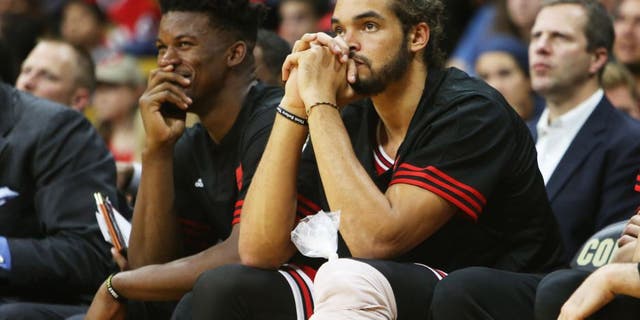 NEWYou can now listen to Fox News articles!
Bulls head coach Fred Hoiberg told reporters after practice that his starting lineup for Friday's preseason finale would consist of Jimmy Butler, Tony Snell, Nikola Mirotic, Pau Gasol, and Derrick Rose if he's healthy, or Kirk Hinrich if he's not.
Or to put it another way, Joakim Noah, who started in all of his appearances for the Bulls in four of the past five seasons, will now be coming off the bench.
Noah is taking the news in stride at this point, and vows to do whatever it takes to help his team win.
Hoiberg will almost certainly continue to adjust lineups until he settles on a rotation that works, so Noah will have his opportunity to return as a starter, and may play heavy minutes even as a reserve. It's going to be a process.
MORE NEWS: Want stories delivered to you? Sign up for our NBA newsletters.