No snoozing: Yankees pull all-nighter, beat Reds 10-4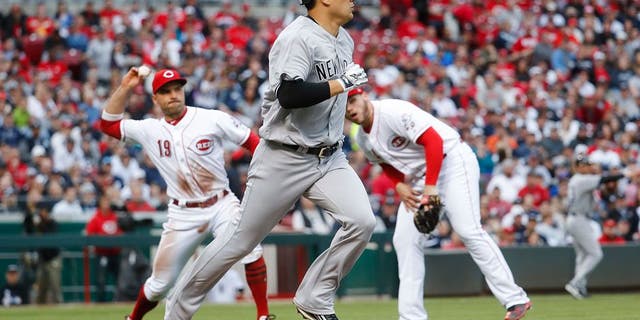 CINCINNATI (AP) -- Brett Gardner and Matt Holliday homered, Masahiro Tanaka won his fifth consecutive start, and the New York Yankees shook off a long game and a short night's sleep, beating the Cincinnati Reds 10-4 on Monday for their sixth victory in a row.
The Yankees have the best record in the majors at 21-9 and are 12 games over .500 for the first time since the end of the 2015 season.
Their biggest challenge was overcoming the fatigue from an 18-inning, 5-4 win at Wrigley Field early Monday. The Yankees didn't land in the Cincinnati area until 5:08 a.m., and the sun was up when some of them finally fell asleep. Players sipped caffeinated drinks and yawned in the clubhouse pregame.
Tanaka (5-1) gave them what they needed after their all-nighter, going seven innings on 112 pitches to rest the bullpen. He allowed four runs -- Joey Votto drove in three with a single and a homer -- while ending the Reds' five-game winning streak.
Gary Sanchez hit a bases-loaded single in the first off Rookie Davis (1-2), a former Yankees prospect.