No judging bias found in figure skater Sotnikova's Olympics win; complaint dismi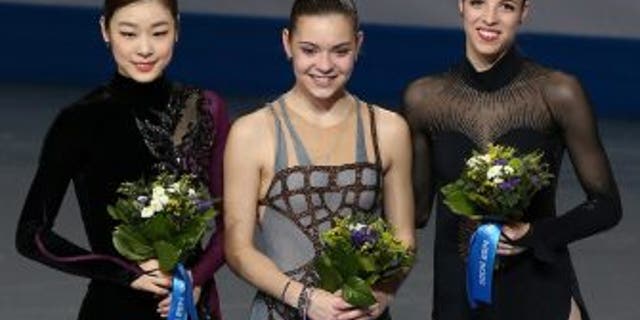 An International Skating Union committee has ruled that there was no judging bias in Russian Adelina Sotnikova's gold medal win over South Korea's Yuna Kim at the 2014 Sochi Winter Games.
This comes in response to the Korean Olympic Committee and Korean Skating Union's formal complaint alleging that figure skating judge Alla Shekhovtseva, wife of the former president of the Russian skating federation, tipped the scores in Sotnikova's favor during the ladies' long program.
The theory gained further traction when judge Shekhovtseva was seen giving Sotnikova a congratulatory embrace after the event:
In an opinion dated May 30, a three-person ISU committee said it's not considered a conflict of interest when national federation presidents judge events. "Even less of a conflict of interest arises when the wife is judging and the husband, the Director General, is not officiating in the same competition," the statement read.
Ultimately, the panel dismissed the complaint, ruling, "The judging of [Shekhovtseva] was neither biased nor partial to the Russian skater Sotnikova. ... The Alleged Offender did not deliberately or negligently breach the rules; she responded reflexively when the skater raised her arms for an embrace."