'No complaints': LeBron James holds meetings in Las Vegas hotel, offers no insight on future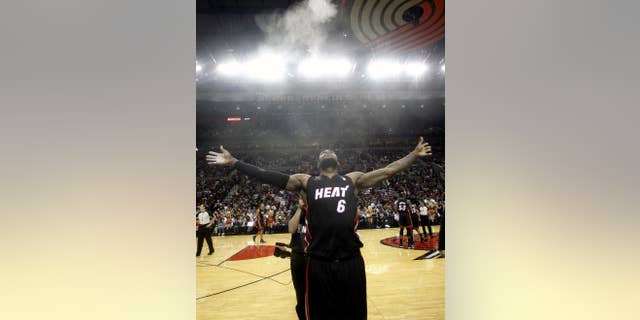 LAS VEGAS – LeBron James held meetings for more than three hours in a Las Vegas hotel Tuesday, leaving without giving any indication of what team he'll play for next season.
The four-time MVP told The Associated Press he had "no complaints" when asked how free agency was going. He declined to say who he had met with on Tuesday or whether he had made a decision of where he'll play next.
James is expected to meet with Miami Heat President Pat Riley before making a final decision on his NBA future.
A person close to the situation told The Associated Press that James and Dwyane Wade worked out together in Las Vegas on Tuesday morning. The person spoke on condition of anonymity because no one has publicly released James' itinerary.