No Carmelo Anthony Trade, but His Presence Looms over Knicks-Lakers Matchup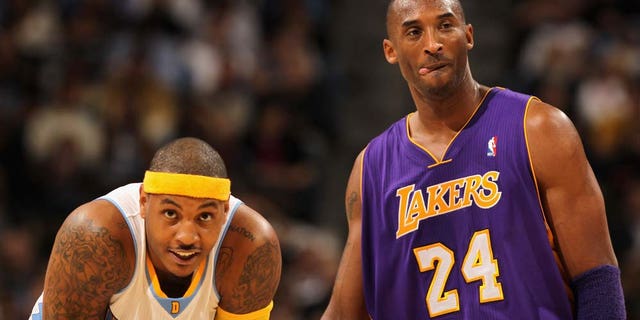 The Denver Nuggets don't play Friday night, but the presence of Carmelo Anthony may still be felt in Madison Square Garden in New York.
That's because the Knicks host the Los Angeles Lakers, a timely convergence of the two most high-profile teams to express interest in the All-Star forward.
For months, Anthony has been at the center of trade speculation that has drawn in several teams and dozens of players. Several teams, including the Brooklyn-bound New Jersey Nets, have negotiated with the Nuggets about trading for Anthony, who was born in New York City.
But the Knicks – the team Anthony has openly said he'd like to play for – and the Kobe Bryant-led Lakers have generated the most buzz.
The latest rumored deal reportedly involved Knicks forward Wilson Chandler, among other players.
This week, however, reports of the Laker swooping in with an offer – the team threw center Andrew Bynum in the mix, according to reports – threatened to shift the NBA landscape.
Already, some owners and coaches have hinted that the sweepstakes have distracted players. Nets owner Mikhail Prokhorov abruptly aborted trade negotiations, saying the talks had taken "a toll" on his organization.
On Thursday, Knicks coach Mike D'Antoni said all the Carmelo Anthony talk – including chants of "We Want 'Melo" by the Madison Square Garden crowd on Wednesday – has left his team unsettled.
"It's not good," D'Antoni said, according to reports in the New York Daily News and the New York Post. "There's no doubt about it. It affects some of the players without a doubt."
The NBA trade deadline is Feb. 24.
You can reach Wil Cruz at wil.cruz@foxnewslatino.com.
Follow us on twitter.com/foxnewslatino
Like us at facebook.com/foxnewslatino