No. 9 Creighton, bidding for Big East title in 1st year, faces high-stakes road game vs Xavier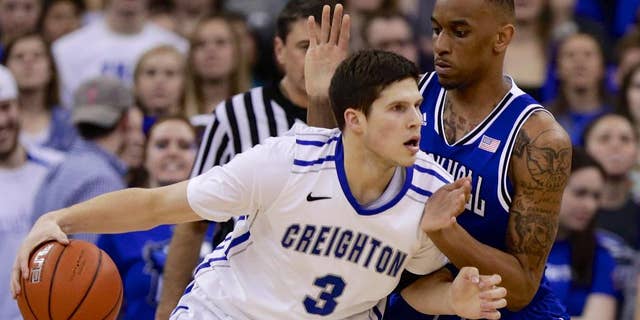 OMAHA, Neb. – Ninth-ranked Creighton faces road games against two opponents trying to raise their profiles for the postseason.
The Big East-leading Bluejays (23-4, 13-2) play Xavier on Saturday in Cincinnati. The third-place Musketeers (19-9, 9-6) are selling standing-room tickets for the first time since the Cintas Center opened in 2000. They've won 15 of 16 at home.
Creighton on Tuesday will take on a desperate team in Georgetown (16-12, 7-9). The Hoyas suffered a devastating loss at Marquette on Thursday and fell to seventh place. The Hoyas have the Big East's toughest closing schedule. After hosting Creighton, they finish at conference co-leader Villanova.
The Bluejays are trying to win the Big East in their first year in the conference.