No. 24 Michigan State puts unbeaten Big Ten mark on the line against No. 23 Michigan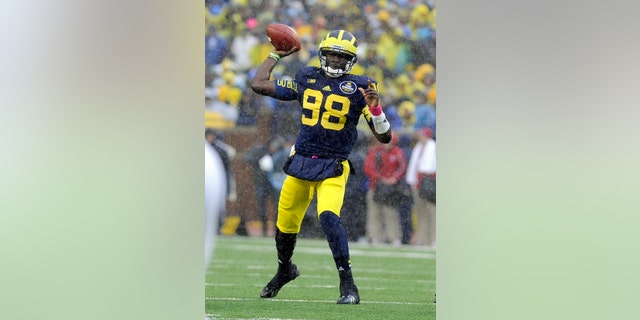 EAST LANSING, Mich. – Michigan and Michigan State had a little extra time to antagonize each other this season.
This matchup is never lacking in anticipation, but when the 24th-ranked Spartans host the 23rd-ranked Wolverines on Saturday, it will be only their second November meeting in the last 10 years. Now all the talk can finally subside — for 60 minutes, at least.
On a football Saturday this September, a skywriter hired by Michigan wrote "GO BLUE" in the sky, and the message could be seen from Spartan Stadium in East Lansing. Michigan claimed the message was high enough in the sky that it could be seen for miles, and the school wasn't targeting the Spartans, but the episode stoked the rivalry even more.