No. 22 XFINITY team faces possible penalties after post-race inspection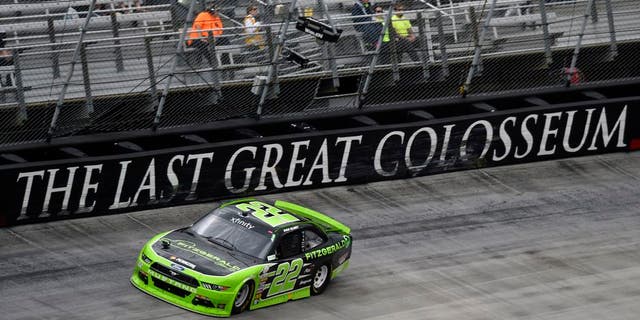 NEWYou can now listen to Fox News articles!
BRISTOL, Tenn. -- The strong second-place run of Ryan Blaney in Saturday's XFINITY Series race may be in jeopardy after his No. 22 Team Penske Ford was declared too low in the left front in post-race inspection.
When asked if the infraction would involved penalties to the No. 22 team, NASCAR officials said they would "have information on that later this week."
Blaney finished second behind race winner Erik Jones in Saturday's rain-delayed Fitzgerald Glider Kits 300 at Bristol Motor Speedway. He was leading until getting moved out of the way by Jones late in the race, and nearly caught back up to him even after that following the final restart.
Jones' winning No. 20 Joe Gibbs Racing Toyota cleared post-race inspection with no issues, NASCAR said.
NASCAR officials also said it would be taking the Dash 4 Cash cars of Daniel Hemric and Justin Allgaier back to the NASCAR R&D Center in Concord, North Carolina for further inspection. Hemric won a $100,000 bonus as the Dash 4 Cash victor, finishing fifth in the race.