No. 22 Ohio State goes for 39th straight win against Ohio schools against Kent State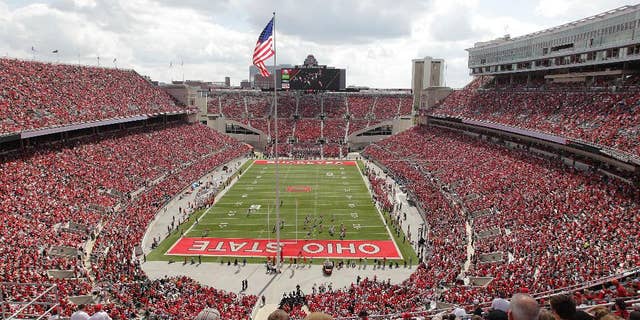 COLUMBUS, Ohio – While Michigan has Michigan State and Indiana has Purdue and Notre Dame, Ohio State has no real big-time football competition within Ohio's borders.
Or, at least, it hasn't for more than 90 years.
The Buckeyes have won their last 38 meetings with other colleges from the state heading into Saturday's game against Kent State.
Not since a 7-6 setback to Oberlin in 1921 have the Buckeyes lost to an in-state opponent. For years, they didn't even deign to play one, ignoring them from 1933 through 1991.
However, Ohio State has played at least one in-state opponent in 18 of the last 23 seasons. It currently has plans to play only two more schools from Ohio in the future, though athletic director Gene Smith says the matchups will go on.