No. 21 Colorado women pull away late in 1st half, rout Oregon 84-59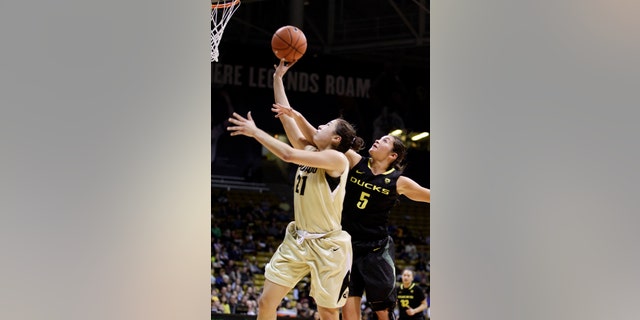 BOULDER, Colo. – Chucky Jeffery had 15 points and 15 rebounds Sunday and No. 21 Colorado beat Oregon 84-59.
Brittany Wilson scored 16 points to lead the Buffaloes (18-5, 7-5 Pac-12), who have one more conference win than all of last season. Lexy Kresl scored 12 points, all on 3-pointers, and Rachel Hargis scored 10 for Colorado.
The points total matched the second-highest of the season for Colorado, exceeded only by an 87-point night against Western State.
Amanda Delgado led the Ducks (3-21, 1-11) with 15 points. Danielle Love scored 14 for Oregon.
The Ducks' last lead was 25-23 with 7:50 left in the first half after Janitah Iamaleava's 3-pointer. The Buffs scored the next 14 points, seven of them coming from Wilson, and led by double figures the rest of the way.