No. 2-ranked Caroline Wozniacki eliminated from Wimbledon tennis tournament in stunning upset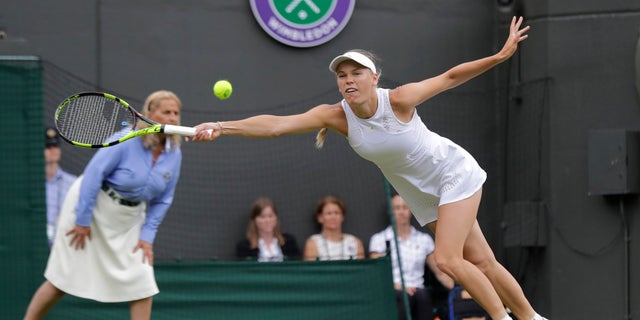 Defending Australian Open champion Caroline Wozniacki was eliminated from Wimbledon Wednesday after battling Russia's Ekaterina Makarova and an angry swarm of bugs.
Wozniacki, the No. 2 seed, was defeated 6-4, 1-6, 7-5 in the second round match – marking yet another early Wimbledon exit for the Dane. Wozniacki has never been past round 16 of Wimbledon.
During the competition, Wozniacki complained of flying ants throughout the second set. After speaking to the umpire, organizers used bug spray.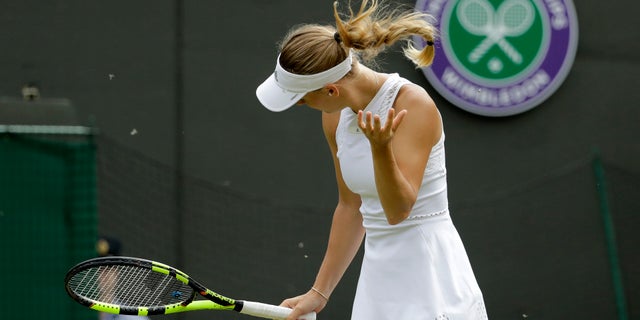 While asking the umpire for assistance with the bugs, Wozniacki reportedly said, "You want to focus on playing tennis and not eating bugs."
Wozniacki, 27, became the fifth of the top eight woman seeds to lose before making it to the third round in this year's tournament.
Makarova is seeded at No. 35.
Roger Federer and Serena Williams have cruised into their respective third rounds with straight set victories on Wednesday.
The Associated Press contributed to this report.