No. 16 Washington trying not to linger on loss to Stanford with No. 2 Oregon on docket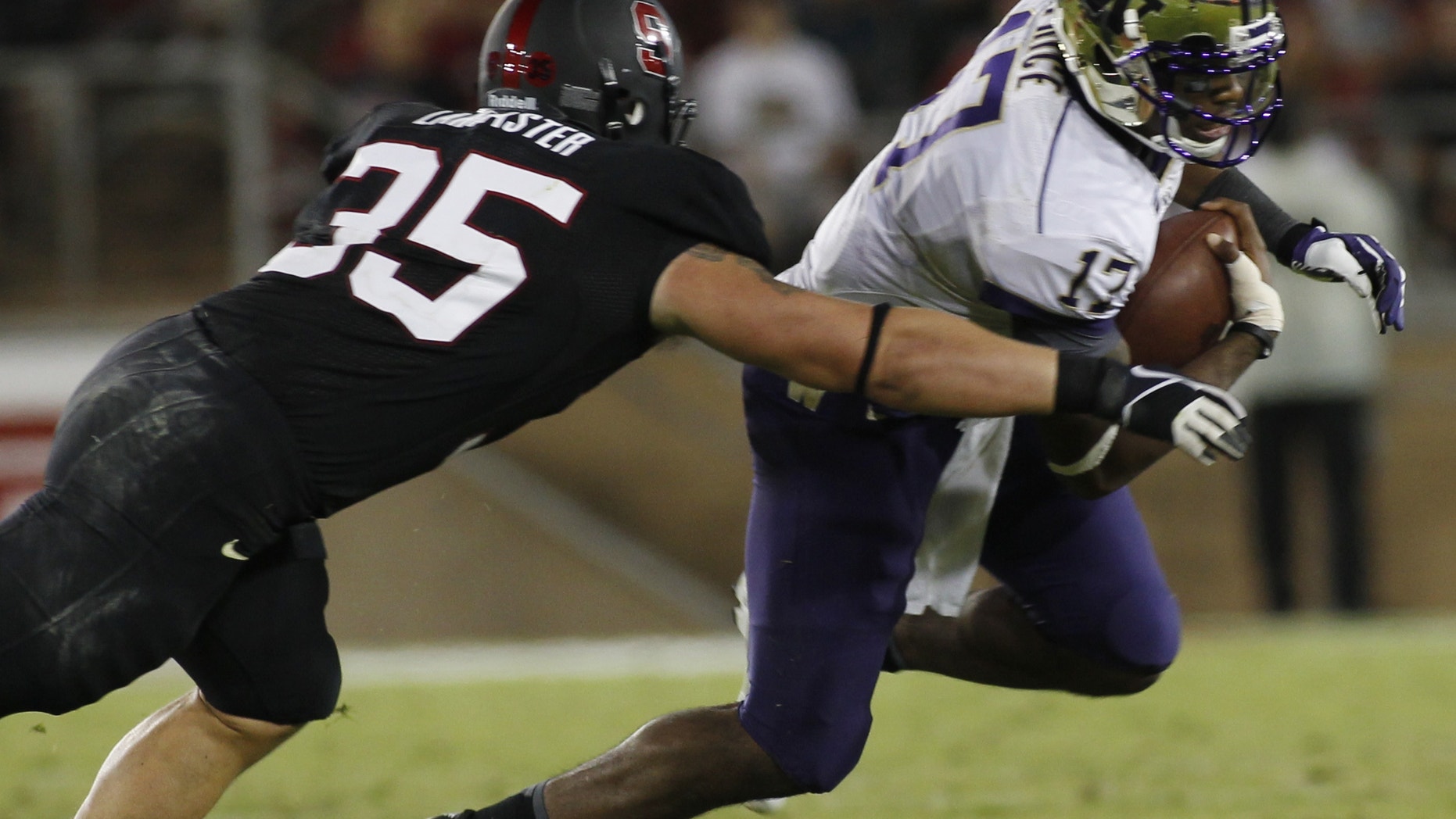 SEATTLE – Steve Sarkisian knows No. 16 Washington can't dwell on what happened at Stanford last weekend with No. 2 Oregon visiting Seattle on Saturday.
Sarkisian tried to move on Monday from the Huskies' 31-28 loss to the Cardinal.
But before looking ahead to Oregon, Sarkisian had to address a debated replay review that overturned a fourth-down reception by Kevin Smith on Washington's final possession and Sarkisian's postgame claims that he believed Stanford players were faking injuries in the final minutes.
Sarkisian said the Pac-12 affirmed the replay officials' decision to call Smith's reception incomplete after it was ruled a catch on the field, though he did not agree with the call.
When asked about Stanford players who came down with apparent injuries in the fourth quarter, Sarkisian said, "We saw what we saw and I'll leave it at that."