No. 11 Arizona State finding a way to finish on the way to Pac-12 championship game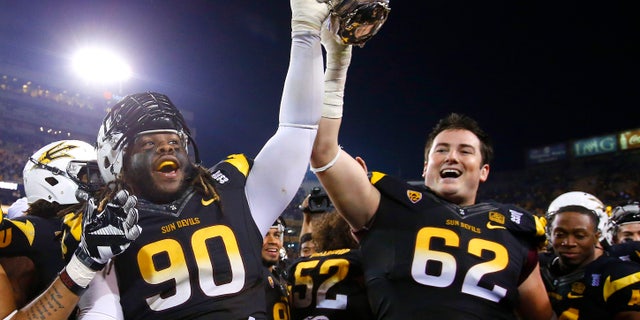 TEMPE, Ariz. – Arizona State has found a way to finish and it's earned the Sun Devils a shot at the Rose Bowl.
Once a team that couldn't seem to finish games or a season, No. 11 Arizona State has been a strong finisher this season.
Bouncing back from tough losses to Stanford and Notre Dame, the Sun Devils have won seven straight, their longest winning streak since opening the 2007 season with eight consecutive wins.
The latest, a dismantling of rival Arizona on Saturday, gives Arizona State a second chance at Stanford in the Pac-12 Championship game on Saturday — at home this time.
Win that and the Sun Devils will play in the Rose Bowl for the third time ever and second since 1997.