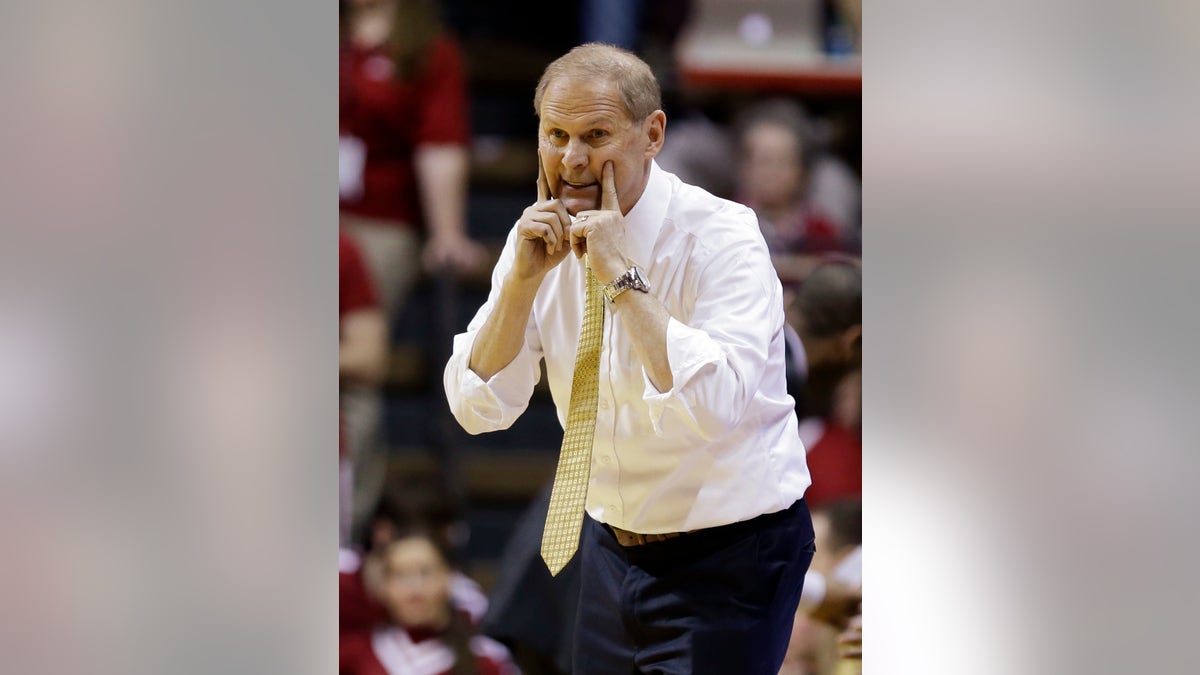 ANN ARBOR, Mich. – Michigan coach John Beilein isn't sure how his team will respond after its first Big Ten loss of the season.
Michigan's unbeaten run in conference play came to an end Sunday in a 63-52 loss at Indiana. The 10th-ranked Wolverines have reached the halfway point of their Big Ten schedule tied for first, exceeding expectations after losing big man Mitch McGary to a back injury. Now, however, they're in the middle of a five-games-in-13-days stretch that leaves little time for major adjustments along the way.
The Wolverines (16-5, 8-1) host Nebraska on Wednesday night.