NNS: Patrick Will Race Prelude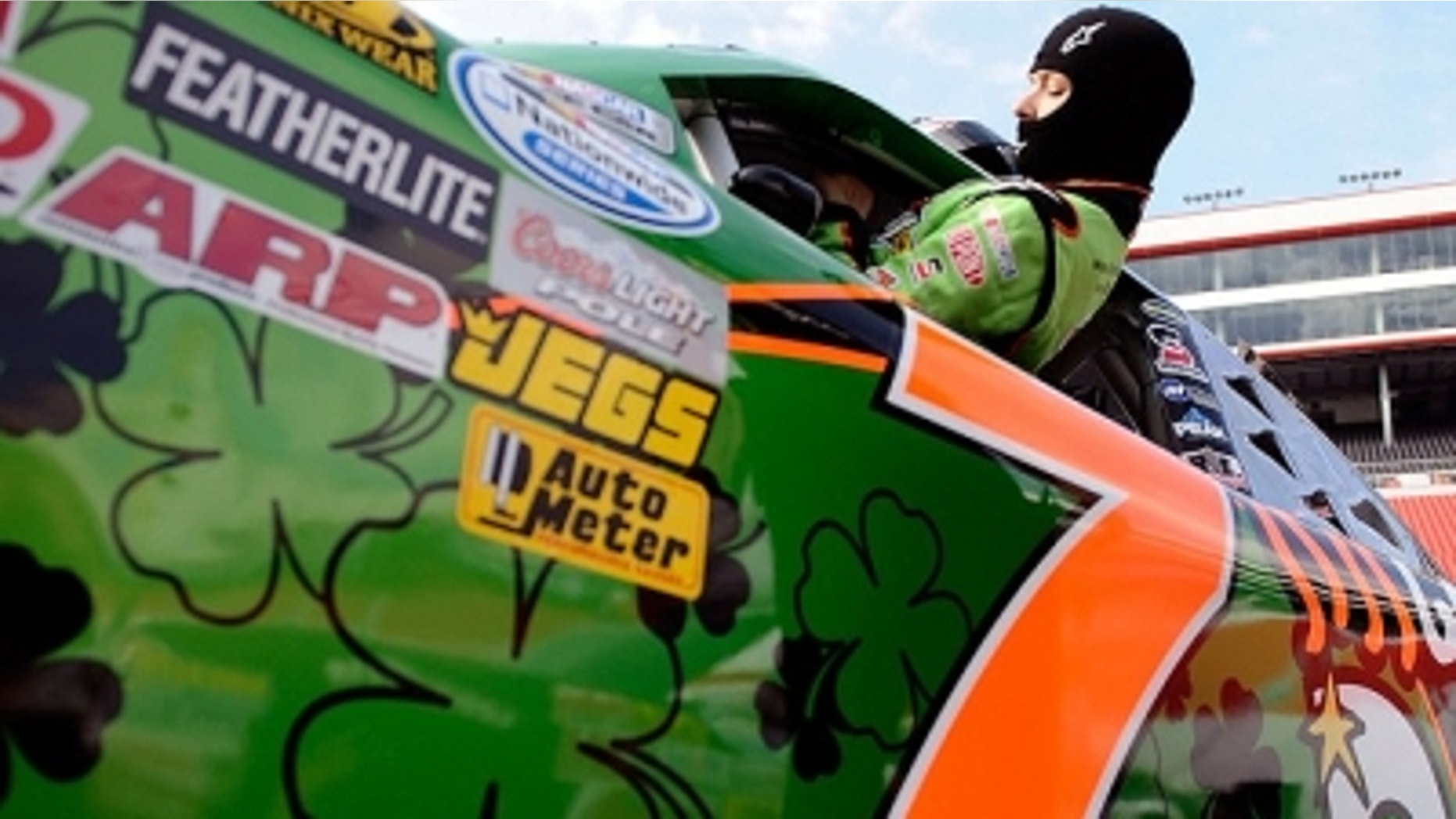 Danica Patrick has enough on her racing plate as she transitions to full-time stock-car racing.
But when the boss calls and asks the driver to compete in a charity event on a dirt track, there are few worries about adding another race to the schedule.
Patrick will compete in the Feed The Children Prelude To The Dream dirt Late Model charity event June 6 at Tony Stewart's Eldora Speedway. It will be one of 44 races for the former open-wheel driver, an addition to a schedule that already includes 33 Nationwide races for JR Motorsports and 10 Cup events in Stewart-Haas Racing cars.
"I want to do well but I realize I have zero experience and I have a lot of other things I need to put my focus into this year like driving these [NASCAR] cars, so I'm going to try to go into it with more of an open mind," she said Friday at Bristol Motor Speedway.
Her focus remains on improving a start that has been short on results in her first month as a full-time NASCAR driver. In four races (five including a Daytona 500 qualifying race), she has only one lead-lap finish.
"It's way to early to make any kind of judgment on how the season is going or how I thought I would be doing in NASCAR," she said. "Anything can happen. You can have a few good races, a few bad races and it's not much of a blip on the radar. … There have been a lot of things that have been better and the results just haven't been quite as good as I hoped.
"But then again I have to remind myself not to let that get to me because the important part is the progress is happening inside the car."
Her focus is the Nationwide car, where she sits 15th in the series standings heading into the fourth race of the season at the tough high-banked 0.533-mile Bristol Motor Speedway oval.
Coming into this season, Patrick had only 25 previous Nationwide starts in two years of part-time racing for JR Motorsports. She is making her second career start at Bristol, where she had a respectable run before a crash a year ago.
"Last year to start the year, I had better results," she said. "But at Daytona [this year], I qualified on the pole and at Phoenix, my lap times were more competitive but I was more laps down so it wasn't as good a result.
"At Vegas, I was a lap down at one point in time last year and came back to finish fourth, which that didn't happen this year [when] I worked my way up to sixth before a restart, which is what I really need to work on."
On the Cup side, the No. 10 car, fielded as a partnership of Stewart-Haas Racing and Tommy Baldwin Racing, sits 40th in the owner standings, 14 points outside the top 35. If it is still outside the top 35 when she competes at Darlington Raceway, she will have to qualify on speed instead of having a guaranteed spot. David Reutimann is driving the car in the races that Patrick doesn't run.
"I'm sure it will be fine," she said. "Obviously I sure didn't help anything at Daytona with the 38th-place [finish]. So that's just how it goes.
"Over time, things balance out and the car will be in the top 35 and everything will be fine."
As far as the new addition to the schedule, Patrick joins a list of Prelude drivers that currently includes Ryan Newman, Clint Bowyer, Kasey Kahne, Kurt Busch and Jimmie Johnson.
"I've only ever done one race on dirt in my life and that was in a go-kart when I was probably about 14 years old," Patrick said.
"My experience is limited. I'm really going into it with more of an attitude of just having fun, enjoying myself and raising money for hungry kids and take it all in."
Stewart has stressed to Patrick that the charity event is a chance to have fun.
"I told her 'Don't feel like you have to come do this,'" he said. "She said, 'No, I really want to do this.'
"I'm excited for her. I don't think it's something that she has had a chance to do very much.
"It will be fun to get her in an environment that is definitely new to her for sure."
SceneDaily.com • Some NASCAR stars not a fan of open drivers meetings