NNS: Patrick Puts Rough Start In Rear View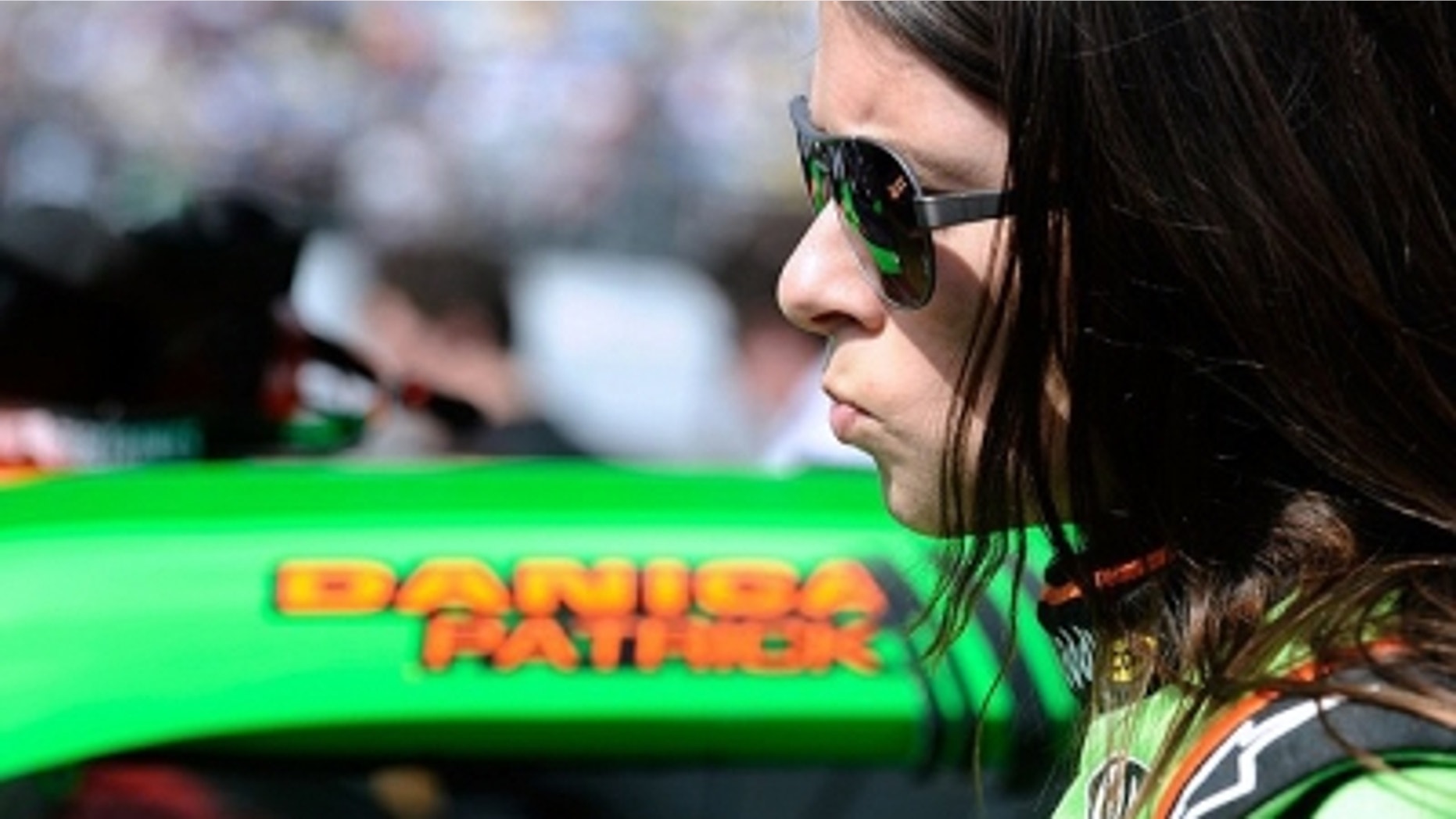 After a rough two weeks to open the season, Danica Patrick could use a good weekend.
If there's a place for that to happen, Las Vegas Motor Speedway could very well serve as a hospitable host.
Patrick recorded her best finish in 27 career Nationwide Series starts when she placed fourth at Las Vegas a year ago.
It marked the best finish by a female in a NASCAR national touring series stock-car event.
IndyCar drivers typically make the easiest transition to stock cars on the high-speed, banked 1.5-mile and 2-mile ovals. They know how to race at high speed and those tracks typically allow a driver to find a preferred line while also having more margin of error, compared with a short track, which often require more precision lap after lap.
Patrick has proven that out and said she expects a top-10 finish this weekend after a wreck relegated her to 38th at Daytona and then general struggles put her three laps down in 21st at Phoenix in the first two races of her Nationwide season.
"I just get along better with the more banked, grippy tracks," Patrick said last week. "They just are a little more of a translation from my experience at IndyCars than going to flatter, less-gripped tracks [such as Phoenix].
"That's why Texas and Vegas and places like that are good for me because it's just a little bit more of what I'm used to."
After two years of partial NASCAR schedules, Patrick has embarked on her first full-time stock-car effort. The 29-year-old driver will run 10 Cup races for Stewart-Haas Racing as well as a full Nationwide season for JR Motorsports.
The Cup races will be at tracks where she needs to learn in order to get her ready for a full-time Cup effort in 2012.
But her JR Motorsports effort focuses on results and points, and right now Patrick has neither as she sits 21st in the standings, 59 points behind the leader after two races.
Series points leader Elliott Sadler gave Patrick some advice before Phoenix, telling her she just needs to move on after a bad day.
"In the Nationwide Series, if you just see the checkered flag in every event, stay on the lead lap, get yourself a good finish, you will learn what you need to learn and want to learn, and you will be where you want to be in the points," Sadler said.
If she wants a solid points finish by the end of the season, she'll have to do well on the intermediate tracks such as the one at Vegas this weekend.
"She's great at mile-and-a-halves," Patrick crew chief Tony Eury Jr. said. "We know that. She's got a lot of potential to have great runs there. So that's what we're going to shoot for."
After Las Vegas, the Nationwide Series goes to another short track in Bristol, then intermediate tracks California, Texas and Kansas before another short-track stop at Richmond.
"We've got a bunch of miles-and-a-halves coming up," Eury Jr. said. "We've got California coming up. Bristol will probably be a struggle. We ran top-13 until we got wrecked there. But Bristol is a crapshoot. You have to get through there.
"But all the other tracks, I'm looking forward to going to. Short tracks are just her weakness, and we've got to keep working on it."
A good result this weekend – and especially on a short track in the future – would go a long way for Patrick to prove she belongs in NASCAR as she makes the transition from a series in which she became the first woman to win a race, to lead the Indianapolis 500 and to record the best finish (third) ever by a woman in the Indianapolis 500.
"She has a proven track record," said four-time Cup champion Jeff Gordon. "She started racing go-karts at a very young age. She's committed.
"She's competed in the Indy Car Series, her finishes in the Indy 500 and all those things to me are enough proof that she's a qualified driver."
Part of what she'll need to do is have confidence in herself to make the moves necessary for a good finish.
"She's picking up her aggression level, which is going to be a must for her to be successful," said Joe Gibbs Racing driver Denny Hamlin. "But really, you just have to have track time."
SceneDaily.com • Greg Biffle thrilled with crew chief, fast start