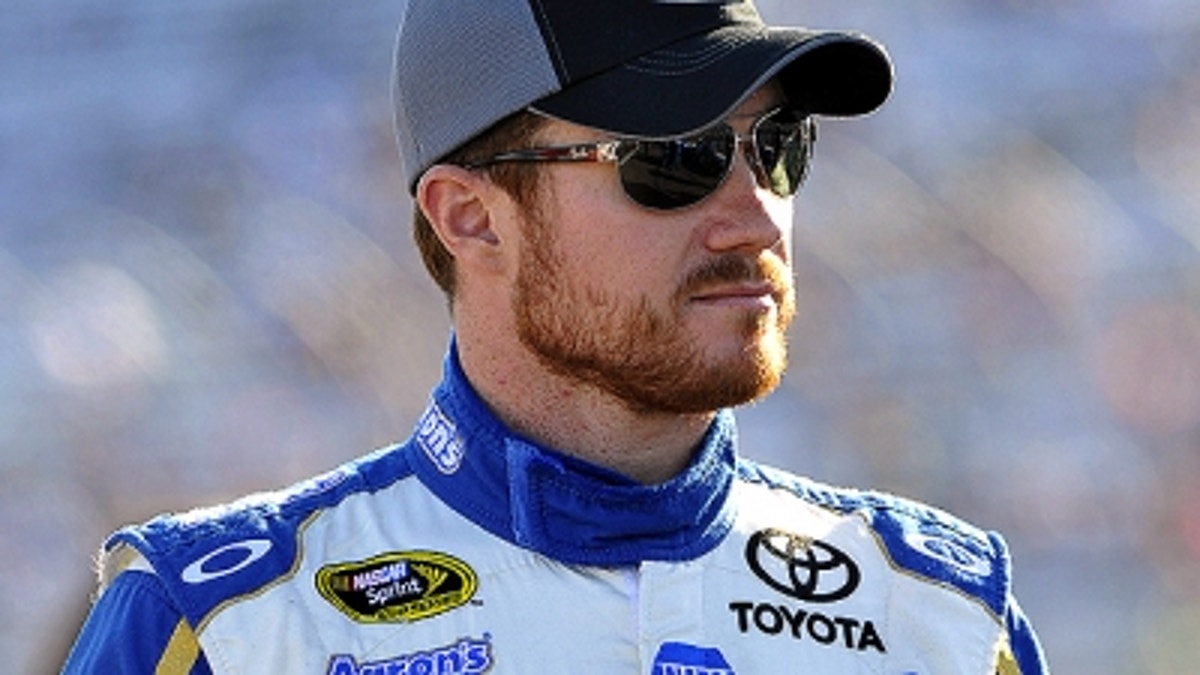 Brian Vickers is ready to roll.
After running one of the most eclectic race schedules ever in 2012 — eight races in the NASCAR Sprint Cup Series with Michael Waltrip Racing, one in the NASCAR Nationwide Series and a handful of appearances driving a Ferrari sports car in the FIA World Endurance Championship with Waltrip's NASCAR co-owner Rob Kauffman — Vickers is all-in for 2013.
This year, Vickers will run nine Cup races with MWR, sharing the No. 55 car with Mark Martin, who will run 24 races, and Waltrip, who will take the other three. Vickers is the odds-on favorite to replace Mark Martin full-time in 2014 in the 55.
But Vickers' main task this year is to run for a second Nationwide title, to go with the one he won in 2003, when he was just 19 years old and became the youngest champion in the history any of NASCAR's top three divisions.
To help him get there, Vickers will have one of the most coveted seats in the Nationwide Series, driving the powerhouse No. 20 Dollar General-sponsored Toyota out of the Joe Gibbs Racing stables. And like many of his fans who are eager for the start of the NASCAR season, Vickers is definitely ready to go racing.
"I feel great. I'm looking forward to it," Vickers said in an exclusive interview Tuesday with SPEED.com. "I couldn't be in a better position from a team perspective and from a manufacturer. Toyota is definitely putting great stuff on the track right now. JGR and MWR both bring great equipment to the racetrack, and I'm probably as excited and relaxed as I've ever been."
To win a second Nationwide championship, Vickers will have some stiff competition, within the team and in the series as a whole. Elliott Sadler, runner-up to Ricky Stenhouse Jr. in each of the past two seasons, will also run full-time for JGR this year.
Among the other drivers, there are plenty of legitimate title contenders, including Austin Dillon, Trevor Bayne, Regan Smith, Michael Annett, Parker Kligerman and Sam Hornish Jr.
"The roster is incredible," said Vickers. "There's a lot of great guys running in Nationwide this year, with well-funded teams, and Elliott's at the top of the list."
Vickers said he thinks the two will make good teammates.
"To be honest with you, I'm really excited to have him as a teammate," Vickers said of Sadler. "Elliott and I have always gotten along great. He seems like the kind of guy who's good to work with, and I look forward to partnering with him. I think he and I are going to make each other better."
And that's what the team is counting on.
Tom Jensen is the Editor in Chief of SPEED.com, Senior NASCAR Editor at RACER and a contributing Editor for TruckSeries.com. You can follow him online at twitter.com/tomjensen100.