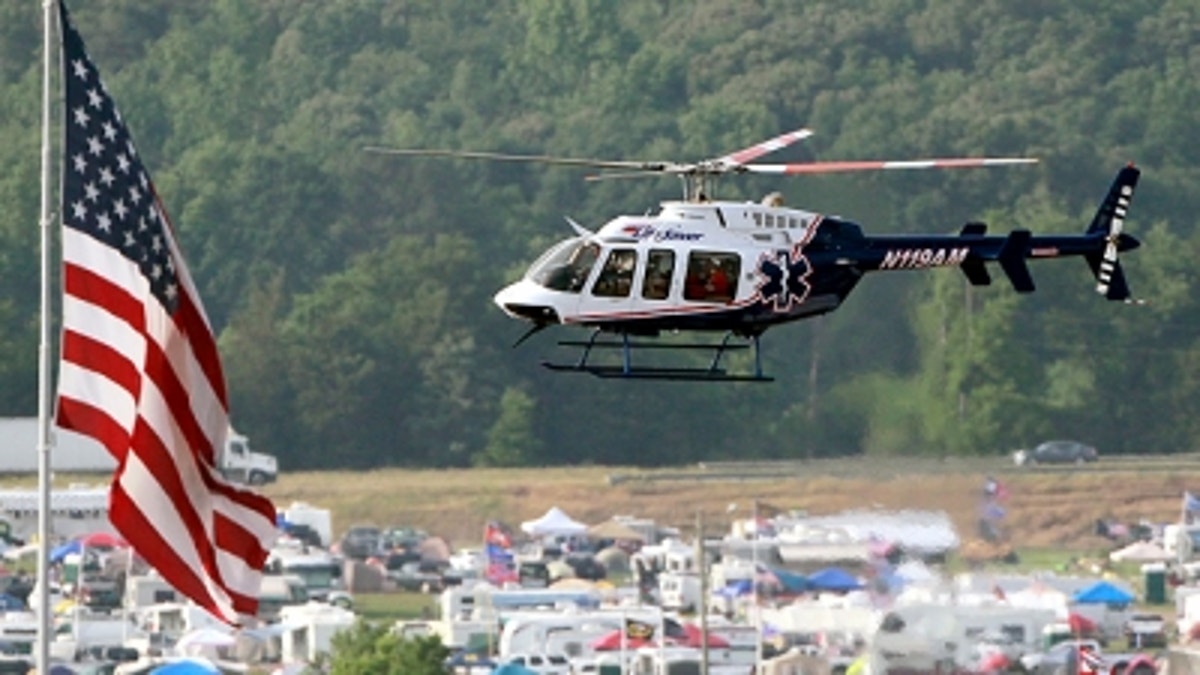 Virginia stock car driver Eric McClure was being treated at a hospital in Birmingham Saturday evening after being involved in a brutal crash during the final laps of the Aaron's 312 Nationwide Series race at Talladega Superspeedway.
McClure lost control of his car in a pack of traffic in turn three and sailed almost head-on into the SAFER barrier on the inside of the track. His car bounced back onto the track surface but was not hit by another car.
Several other cars were involved in the wreck, but no other drivers were injured.
NASCAR reported after the accident that McClure was talking to rescue workers as they removed him from his battered car, a process that took several minutes because workers cut away the roof of the car for easier access.
The race was redflagged after the accident.
There was no immediate report on the extent of McClure's injuries. He was not taken to the track's infield care center but instead was taken immediately to the track's helipad and was transported by helicopter to UAB Medical Center in nearby Birmingham.
McClure, 33, is from Chilhowie, VA. His family operated the Morgan-McClure Motorsports team for many years in the Sprint Cup Series. He now drives for TriStar Motorsports.
Mike Hembree is NASCAR Editor for SPEED.com and has been covering motorsports for 30 years. He is a six-time winner of the National Motorsports Press Association Writer of the Year Award.