Niners' tight end Vernon Davis rejuvenated for 2015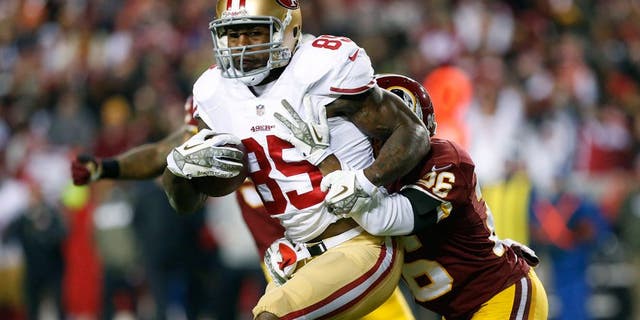 Vernon Davis' underwhelming 2014 campaign could be alluded to a number of injuries he battled.
Now, the two-time Pro Bowler looks like a different player, according to the coaching staff and his teammates.
"Vernon is stretching the field," Jim Tomsula said of Davis during OTAs, via the Sacramento Bee. "Vernon looks extremely fast. Catching the ball really well."
Even Davis allowed he feels much better.
At this time a year ago, Davis wasn't even on the field. Rather he sat out all of OTAs to focus on his own brand. Since then, however, his mindset has changed dramatically.
If Davis can regain his Pro Bowl form, it would be a boon to a 49ers offense that struggled with inconsistency in 2014.
(h/t NFL.com)