Night racing a hit, but no plans for dark Derby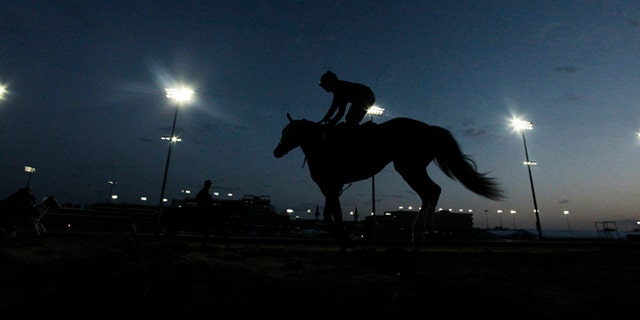 LOUISVILLE, Ky. – Kentucky's Churchill Downs has been holding night races since 2009. By all accounts, they have been successful, with surges in attendance and betting.
Just don't count on the signature Kentucky Derby to be held in the dark anytime soon.
Track President Kevin Flanery says the lights were not installed with the Derby in mind.
The track will "never say never," but officials think they have a good thing going with the current 4 p.m. to 7 p.m. coverage time slot. The post time on Saturday is 6:24 p.m.
That time slot is shared by several other marquee sports events, like the Super Bowl and Rose Bowl.