Nick Young reportedly declines his option with the Lakers, will become free agent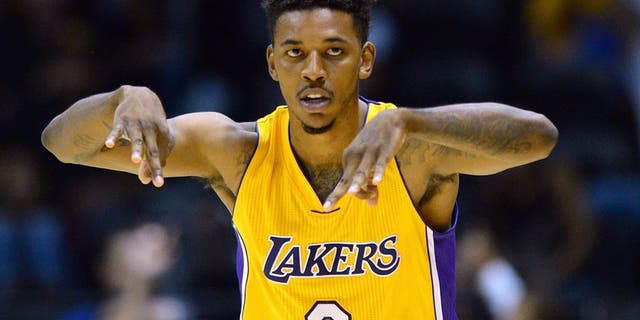 NEWYou can now listen to Fox News articles!
The Los Angeles Lakers roster will look vastly different next season. A day after the team reportedly reached a deal to send former No. 2 pick DAngelo Russell and center Timofey Mozgov to the Nets, Lakers shooting guard Nick Young declined his option for the upcoming season and will become a free agent, The Vertical reported Wednesday.
Young, who was scheduled to make $5.6 million next season, spent the past four seasons in Los Angeles and was a part of the worst stretch in franchise history.
The sharp-shooting guard had a bounce-back season last year, shooting 40 percent from deep the first time hes shot that well since the 2009-10 season and was the subject of trade rumors leading up to the February trade deadline.
Young's decision createsmore cap space for the Lakers, who reportedly are trying to work out a deal with the Pacers for All-Star swingman Paul George. The Lakers freed upmore than $23 million for the summer of 2018, when LeBron James and Russell Westbrook could become free agents, by sending Mozgov and Russell to Brooklyn.
Gary A. Vasquez-USA TODAY Sports | Gary A. Vasquez