Nick Swisher cut by Braves despite being owed $15 million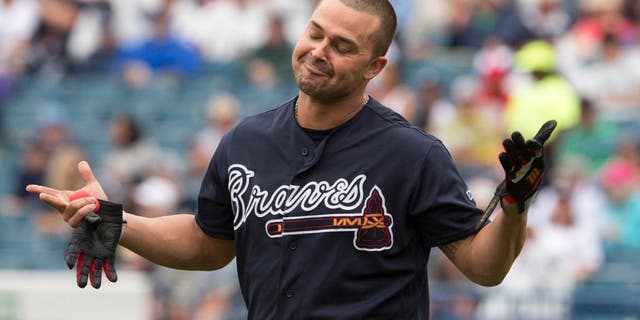 The Atlanta Braves have released first baseman/outfielder Nick Swisher, the club announced Monday.
Swisher, 35, is still owed $15 million for the 2016 season, part of which will be covered by Cleveland, which traded him to Atlanta last year.
The veteran has struggled with various injuries over the past two seasons, appearing in only 76 games in 2015 and 97 in 2014.
Swisher hit .196/.312/.320 with six homers and 25 RBI last season with the Indians and Braves. He batted .238 in 17 exhibition games with the Braves this spring. In 12 major league seasons, he has made it to one All-Star Game (2010) and hit 245 home runs.