Nick Bjugstad nets power-play goal to lift Panthers past Stars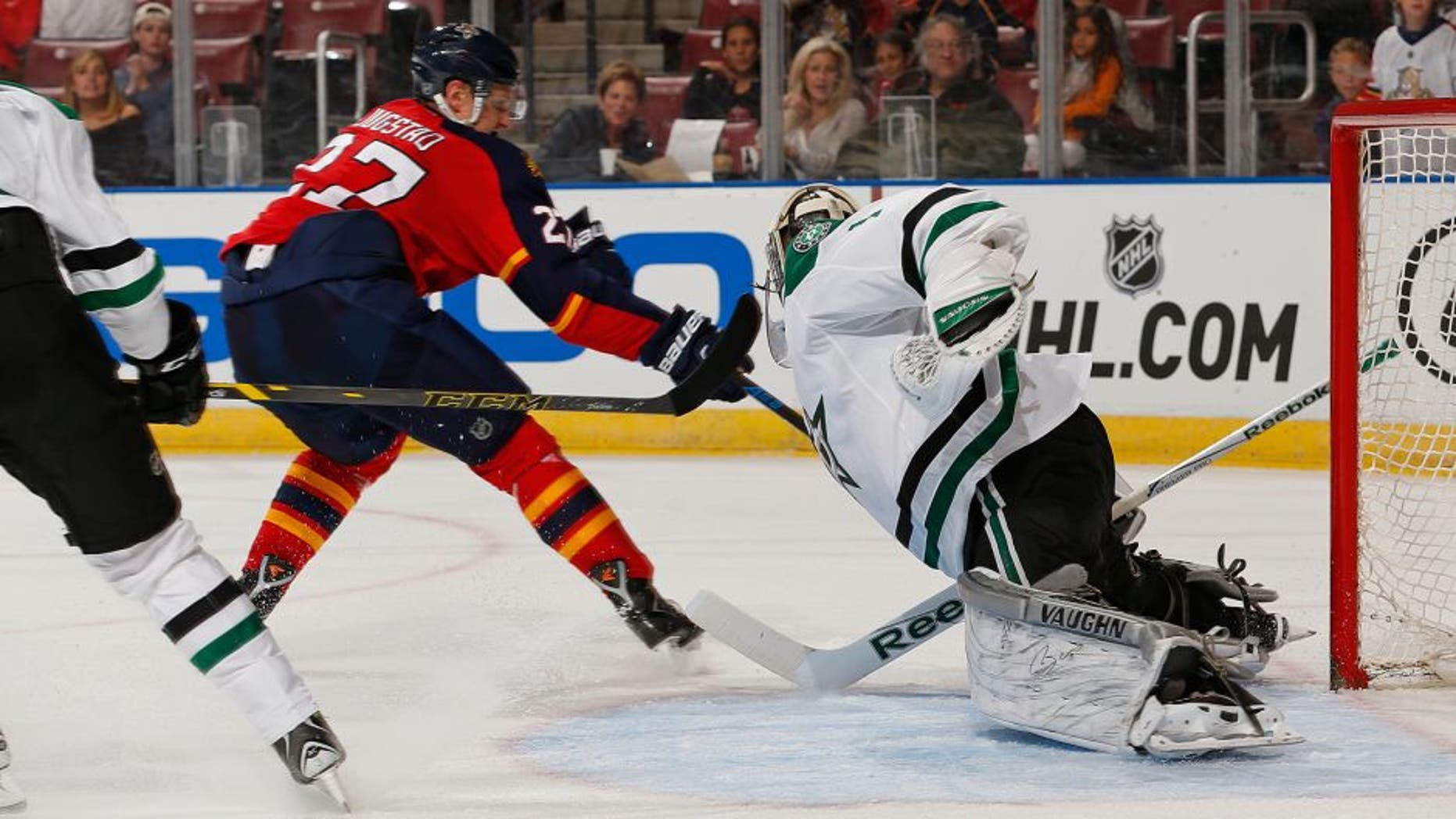 Nick Bjugstad's power play goal midway through the third period was the difference in the Florida Panthers' 3-2 win over the Dallas Stars.
Jonathan Huberdeau scored twice for Florida and Roberto Luongo stopped all 15 shots he faced in the first two periods. Mike McKenna allowed two goals on nine shots in the third.
Jason Demers and Tyler Seguin scored for Dallas, and Jack Campbell stopped 32 shots.