NHOF: Wallace Happily Surprised By Selection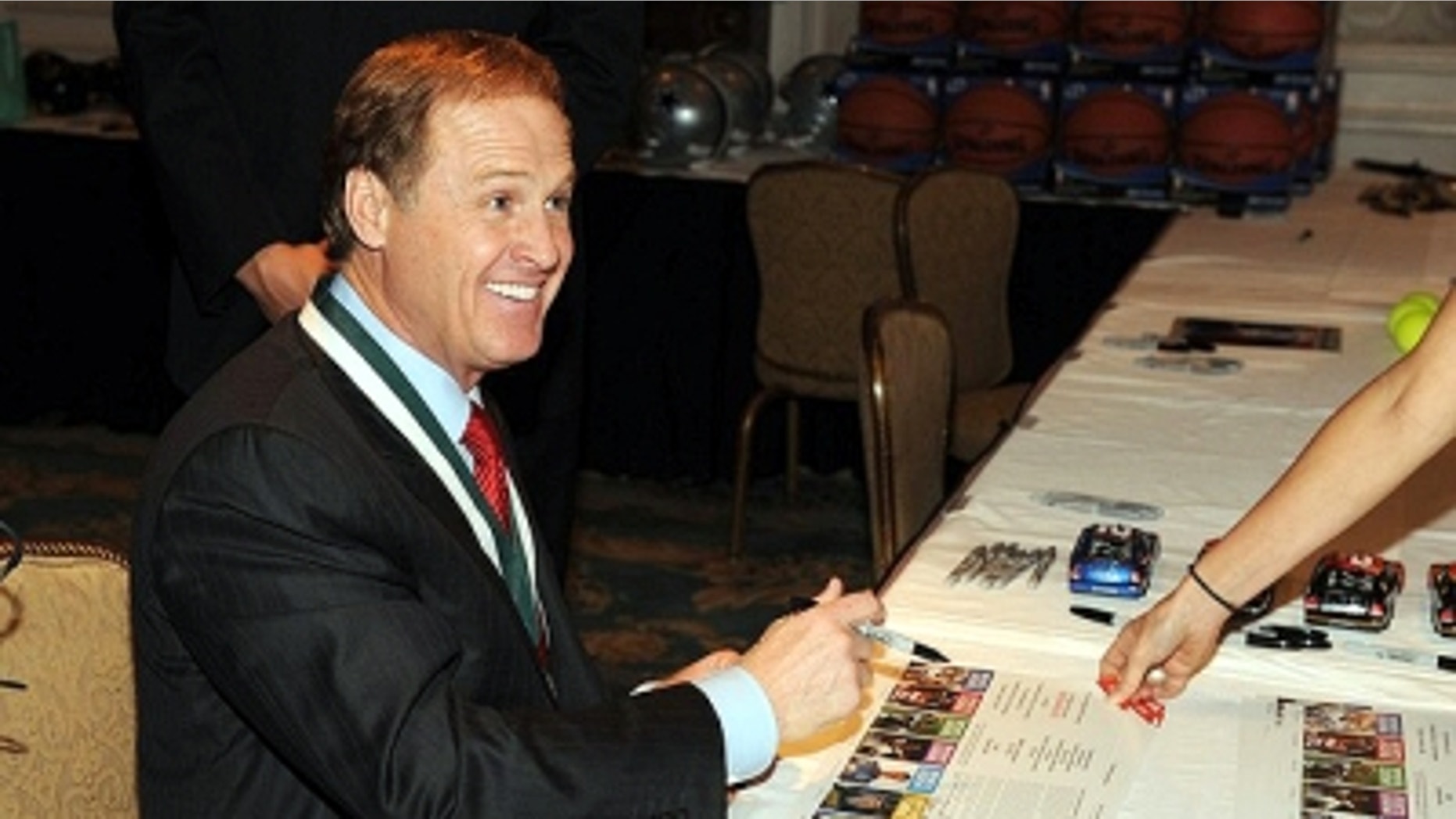 In a hotly debated election day, no one was more surprised to be voted into the NASCAR Hall of Fame than 1989 Sprint Cup champion Rusty Wallace.
Wallace joined Herb Thomas, Leonard Wood, Cotton Owens and Buck Baker in making it into the 2013 NASCAR Hall of Fame class. Wallace certainly has the resume. His 55 Cup race victories rank him ninth all time, with the eight ahead of him all either already in the NASCAR Hall or still active and therefore ineligible.
What was surprising, though — or at least surprising to Wallace — was that he made it in during his first year of eligibility. Of the others, Thomas and Baker had been on the list of finalists since the inaugural class of 2010, with Owens and Wood first nominated for the 2012 class. But 2013 is Wallace's first year of eligibility and he made it in the first time.
"All I can tell you is I'm glad to get in, and I didn't expect to get in in the first round," said Wallace. "There's huge names — I honestly didn't."
Wallace was so wound up before the event he said he left the NASCAR Hall briefly prior to the announcement. "I left a little while ago and I went down to the Ritz-Carlton and had a glass of wine just to calm down, 'cause I didn't know what I was going to say."
Understandably, Wallace was emotional about being selected.
"I'm totally humbled, I really am," he said. "I'm blowed away. I'm so happy, it's unreal. ... I almost feel like Jesse James. I felt like I robbed a bank and pulled off with something, 'cause there's so many heroes out there that need to get in."
Asked how surprised he was by the honor, Wallace said, "I was numb. I was just, like, looking and going 'What?' Usually, if you think you're going to get in, your name is going to get read last. But they read my name third and I went, 'What?' That really was a surprise."
All in all, it was a huge night for Wallace.
"I'm happy," he said. "I'm so happy. I'm going to lay in bed tonight and just stare at the ceiling and just go, 'Are you awake? Is this real?'"
Tom Jensen is the Editor in Chief of SPEED.com, Senior NASCAR Editor at RACER and a contributing Editor for TruckSeries.com. You can follow him online at twitter.com/tomjensen100.