NHL star Erik Karlsson and wife lose son a month before due date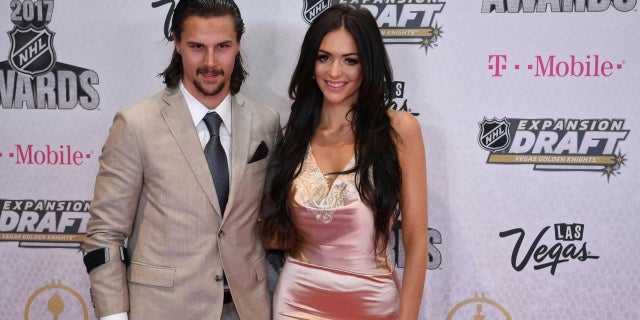 Ottawa Senators star player Erik Karlsson and his wife Melinda announced they lost their son one month before his scheduled due date.
The team announced the tragic news after Karlsson, 27, the team's captain, sat out during Tuesday's game against the Florida Panthers, Us Weekly reported.
"The collective thoughts and prayers of the Ottawa Senators organization, the city of Ottawa and entire hockey community rest with Erik and Melinda Karlsson following the loss of their son," the team wrote in a statement to NHL.com. "We ask that you respect the family's wishes for privacy during the grieving process."
'JEOPARDY' CHAMP COMES FROM BEHIND TO WIN BY $1
The baby, who they named Axel, was reportedly due in April.
Karlsson's teammate, Guy Boucher, told CBC News the team was devastated.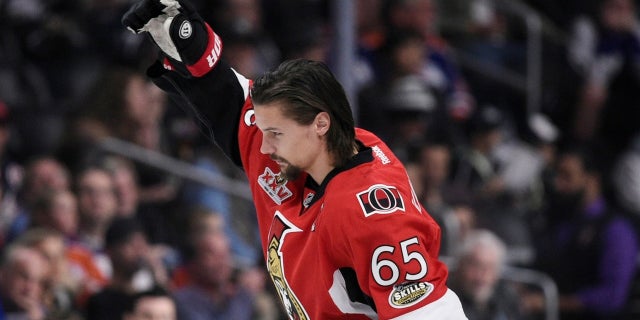 "Everybody is heartbroken, it's awful," Boucher said. "We definitely feel for Erik and his wife and his family. It's been a tough year but this is a real, personal, devastating blow to them. We feel for them and Erik is going to take the time he needs to come back and once he does we'll do our best to support him. It's definitely a sad day."
Karlsson posted a statement on Instagram Wednesday thanking people for their support.
"At this extremely difficult time it's hard to see the light at the end of the tunnel but we know one day we'll get there. We would like to thank everyone for the love and support we have received and also for respecting our privacy and the process we need to go through now. We feel very lucky to be Axel's parents. Even though he was stillborn, we know we will hold him again one day under different circumstances and the joy he gave us will be with us forever," he wrote.
The couple wed last year. The two announced on social media in November that they were expecting their first child together.
"The most exciting news we have ever received arrived earlier this year," Karlsson wrote on his Instagram page. "Can't wait to meet you."
VIVICA A. FOX: QUENTIN TARANTINO 'TORE INTO' THE CAST DURING 'KILL BILL' FILMING
The couple did a hockey-themed gender reveal party where they announced they were expecting a boy. Karlsson hit a hockey puck that disintegrated into blue dust.
NHL teams, players and former NHL athletes offered their condolences to the Karlsson family.