NHL site sells Rangers jerseys for $63, then cancels orders after realizing erro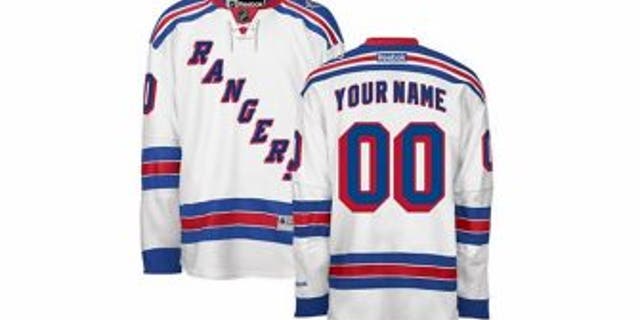 NHL Shop had a domestic airlines gaffe over the weekend.
Rangers fans hoping to score jerseys prior to the Stanley Cup Final were in luck on Saturday when they went to NHLshop.com. Authentic white Rangers jerseys were selling for the low price of $63.33. With shipping, the purchase ran $68.32. Blue versions of the jersey were listed at nearly $200 at the time.
Undoubtedly, many orders poured in to the NHL Shop's website – and many confirmation emails were sent out when this gaffe made its way onto Twitter. It took several hours before the site discontinued the lower price.
Where it gets tricky is that, realizing the error, NHL Shop sent out this email the next day:
We are emailing to let you know that unfortunately, there was a pricing error for the New York Rangers NHL jersey that you ordered on our website. Despite our best efforts, occasionally an item may appear on our website with an incorrect price and, in this case, a member of our staff mistakenly uploaded a product with the wrong price attached. This type of human error does not occur often, but we do apologize that it affected your order and are doing our best to make it right.
We will be honoring the pricing shown on our website for orders placed on a first-come, first-serve basis for the limited number of jerseys we have in stock. Those customers will receive a confirmation email when their order ships. For the remaining orders for which we do not have stock, we will be cancelling the order for a full refund, and in the cancellation confirmation email we will be providing $10 in promotional credit for the trouble.
Again, we apologize for the inconvenience that this mistake has caused and do hope that you will give us another chance to provide you with your NHL gear.
Sincerely,
Customer Service at www.Shop.NHL.com
If you have additional questions, please visit our online Help Desk.
First question: How would fans know how many jerseys NHL Shop has in stock? A call to customer service yielded an essential "no comment" about how many were sold. On Monday, people got this email:
Thank you for your recent order. We appreciate you choosing SHOP.NHL.COM for your merchandise needs from the best brands. Unfortunately, we were unable to fulfill a portion of your order and we apologize for the inconvenience.
A refund in the amount of $68.32 which includes applicable shipping, taxes and discounts will be issued to the form of payment used at checkout for the item(s) listed below. We continuously strive to provide the best service in the industry, and as a result, have added $10 Promotional Credit (merchandise credit) to your account for use any time toward future purchases with us. Again, we are sorry for the inconvenience.
Well, needless to say, fans weren't too thrilled by the NHL Shop welching on confirmed purchase orders.
So it doesn't look like the NHL Shop has made any friends over the weekend.
This type of error isn't unprecedented, however. Airlines have made this mistake in the past but chose to honor the low fares despite the "computer glitch."
NHL Shop has taken down the white jerseys, but is currently listing the blue versions at $159.99.