NHL Draft drawing to be held Tuesday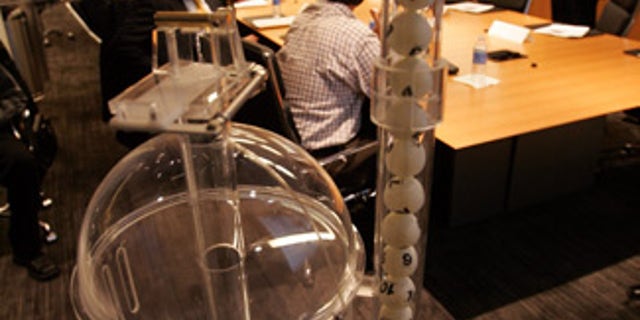 The National Hockey League Draft Drawing, a weighted system to determine the order of selection for the first 14 picks of the 2010 NHL Entry Draft, will take place Tuesday, April 12, at 8 p.m. ET.
The League, in cooperation with TSN, will unveil the results of the Draft Drawing live during a 30-minute program, produced and televised by TSN in Canada. The special presentation will also be simulcast on VERSUS.
NHL Deputy Commissioner Bill Daly will be live in TSN's studio to reveal the order of selection for the top picks in the 2011 NHL Entry Draft. The Draft Drawing involves Clubs that do not qualify for the Stanley Cup Playoffs, or the Clubs that acquired the first-round drafting positions of those non-playoff clubs.
Per NHL rules, the Club selected in the Draft Drawing may not move up more than four positions in the draft order. Thus, the only Clubs with the opportunity to receive the first overall selection are the five teams with the lowest regular-season point totals, or the Clubs that acquired an eligible Club's first-round draft pick. No club will move down more than one position as a result of the Draft Drawing.
The 2011 NHL Entry Draft will take place at the Xcel Energy Center in St. Paul, Minnesota. The first round will take place on Friday, June 24 commencing at 7 p.m. ET and the subsequent rounds (two through seven) will begin at 11 a.m. ET Saturday, June 25.