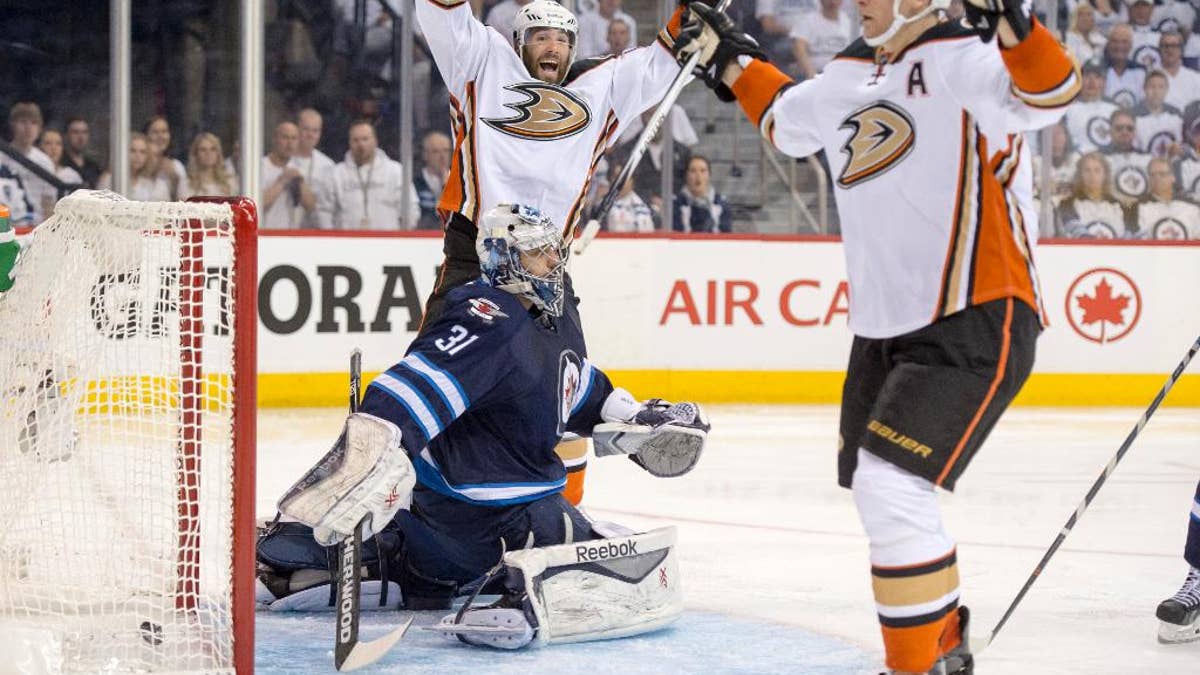 NEW YORK – NHL Commissioner Gary Bettman doesn't believe Winnipeg Jets fans were being "sexist in the slightest" by comparing Anaheim Ducks forward Corey Perry to pop singer Katy Perry.
Bettman likens the chants to goalies being called "sieves." The commissioner was in Winnipeg on Monday for the chants during Game 3 of the first-round playoff series.
When reminded that sieves don't have feelings, Bettman accepted that point, before adding he didn't believe Katy Perry was "particularly upset by that chant."
The exchange took place at the league headquarters Friday during Bettman's annual meeting with Associated Press Sports Editors.
Bettman says it's "overly literal" to call the chants sexist. Without providing numbers, he says the NHL has a greater percentage of female fans than do the other major sports.